Here's one of my favorite Halloween art projects for kids. Use permanent markers and liquid watercolors for a really vibrant work of art.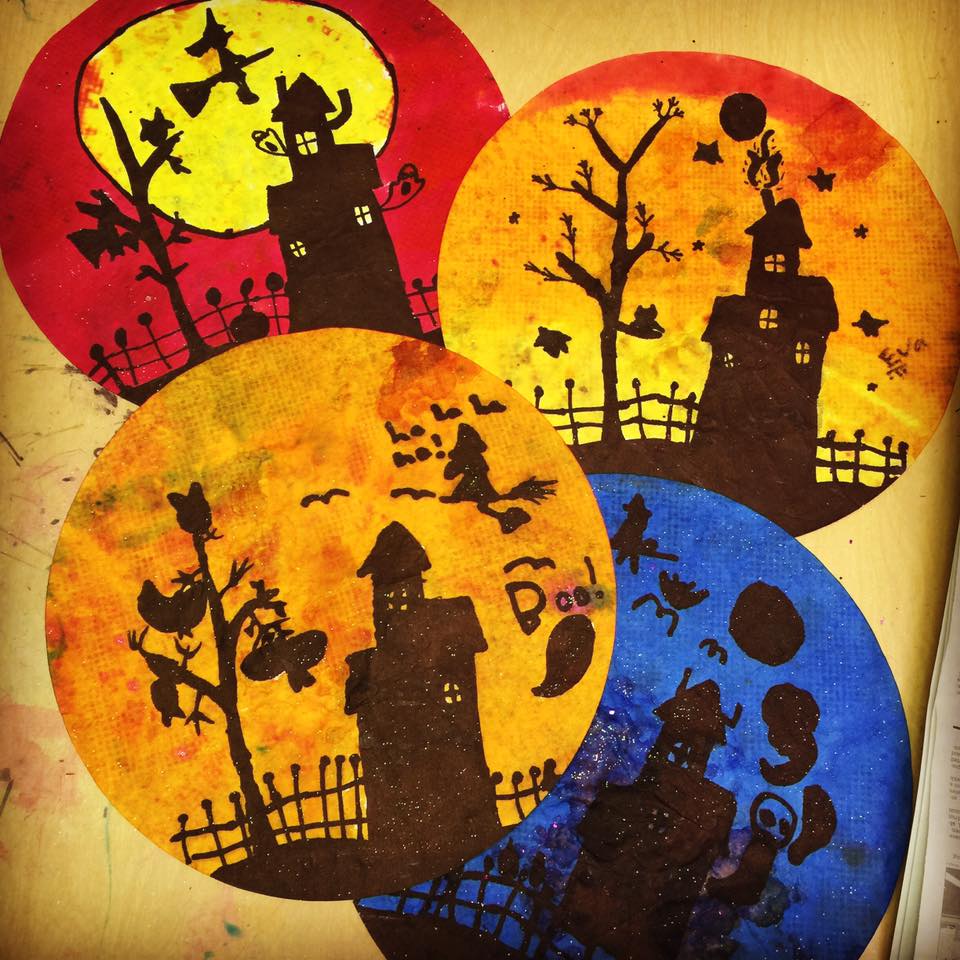 PREP
I opted to make a simple line drawing of a house and tree and fence for the students to trace, just for a starting point. They were to add as many Halloween details as they could. I also pressed the filters with an old steam iron. You can do about 20 at a time, so it only takes a few minutes.
MATERIALS
Sharpie markers, black, both fine tip and chisel tip
Liquid watercolor paint
DIRECTIONS
Students traced the template drawing onto their filter with a permanent marker. Tracing slowly will make thick lines that bleed, and going faster will make thinner lines. Both are great and add character to the art.
Students add their own details and filled in everything with a chisel tip black Sharpie marker.
A plastic embroider mat is placed under the filter and watercolor paint is applied to the sky.
The painting dries on the mat, and is pressed with a steam iron when done. It will get a nice, crisp finish.
Note: This post contains an affiliate link.