Ten Fun Craft Ideas using Popsicle Craft Sticks
If you are looking for creative popsicle sticks crafts, you've come to the right place. Below are ten craft ideas of what you can do with this very versatile craft supply.
1. Mini Easels made with Popsicle Sticks
Mini Easel Tutorial Video
There's a reason why the internet is full of popsicle stick craft ideas. They are plentiful, cheap as can be, and easy to assemble (when using the right tools). One idea that makes the most of them, in the most adorable way, is a mini easel for little works of art. Teachers who have limited funding for extra craft supplies need only get a box craft sticks, craft glue, and a sturdy pair of scissors to make the most amazing miniature art show you can imagine. The examples above shares mini canvases that are hand painted with tiny little brushes. If you want to know exactly how to make the above, checkout the video below and then go to "Make an Easel from Popsicle Sticks" post with step by step photos. The above version has a middle support stick, and is a little taller than the easel shown below.
Simple Mini Easel PDF Tutorial
2. Crates with Jumbo Sticks
Back in my classroom days, I used to hold after school classes that were craft-themed too. A favorite source for making things, were popsicle sticks.
Regular sized, jumbo, mini … I loved them all for their eco-friendly wooden look and ease in connecting with just some good old craft glue.
It led to some happy summer experimenting to see if I couldn't come up with more ideas that would help people of all ages enjoy the fun of crafting with these inexpensive little wooden things.
This box was one result, and now it has its own video so you can see in about 2 minutes exactly how to make one. I promise you that the hardest part is waiting for the glue to dry before you try putting things inside. There are just too many possibilities!
Popsicle Stick Crate PDF Tutorial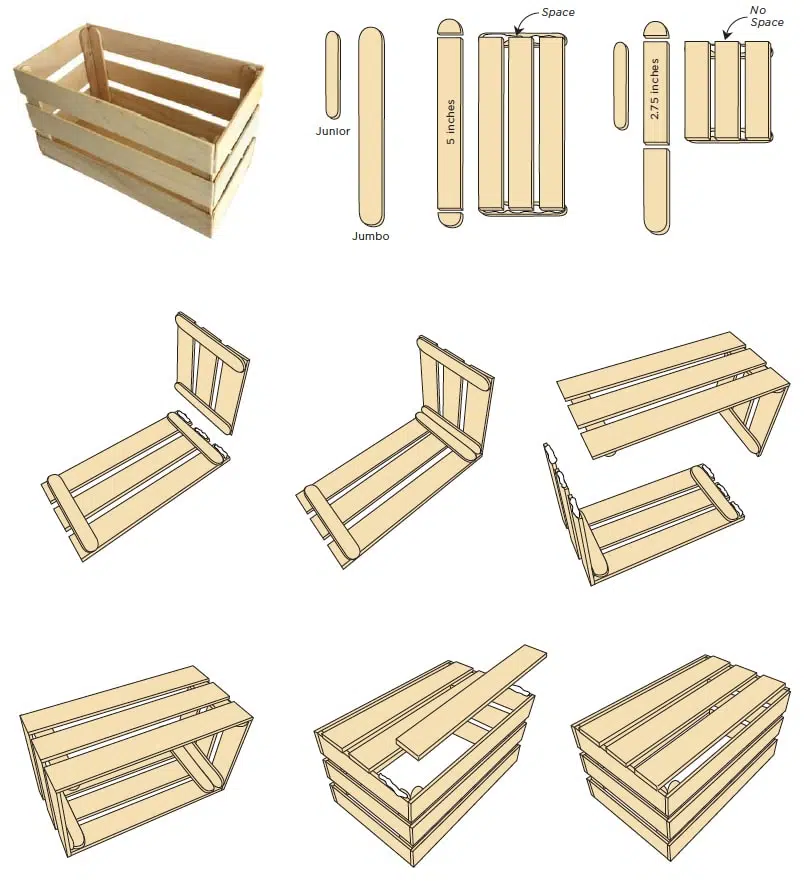 Materials
*Amazon affiliate links. If you click and take action, I will be compensated in a small amount.
Directions
Cut sticks as shown in tutorial.
Glue with craft glue, which will dry so much faster and stronger than regular glue.
Let dry and fill with any number of things, including candy, baked goods, flowers, cactus.
3. Mini Ladders with Colored Jumbo Sticks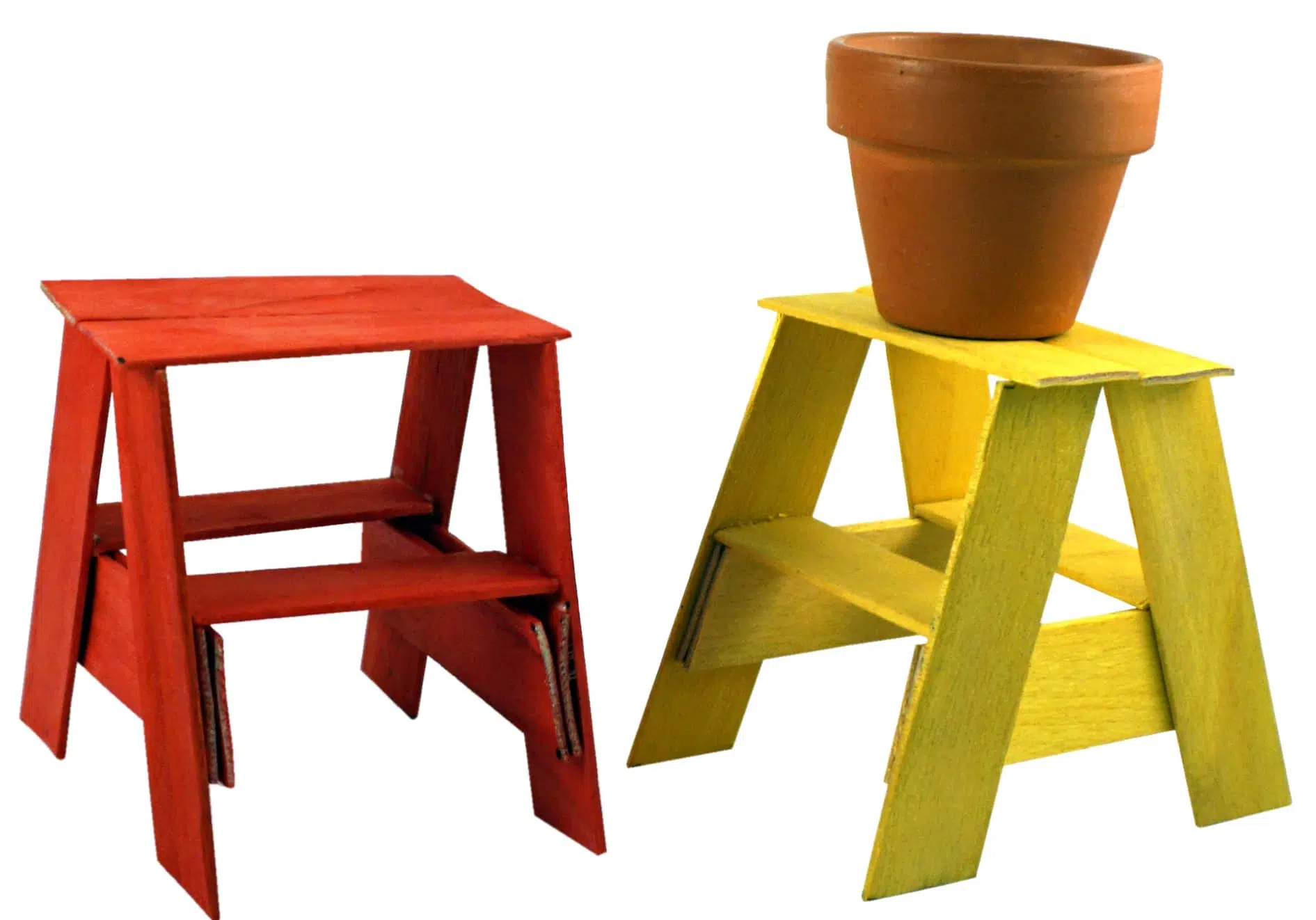 Materials
Utility scissors
*Amazon affiliate links
4. Picnic Benches with Mini Craft Sticks
5. Tables with Craft Sticks
6. Making a Loom with Craft Sticks
7. Recycled Pencil Stars with Popsicle Sticks
Materials
10 used pencils (Ticonderoga brand will get you the pretty yellow color)
String (optional)
*Amazon affiliate links
Directions
Glue 10 sticks together to make a star shape. Let dry until the shape is firm. If you can pick it up and all the joints stay in place, it is good to go.
Sharpen the 10 pencils a bit so they are all the same length as one of the sticks.
Glue pencils on the sticks with the eraser ends touching each other. Let the star dry again for several hours.
Tie a string to hang your star someplace special!
8. Christmas Ornaments with Jumbo Craft Sticks
8. Giant Snowflake from Craft Sticks
9. John Deere Tractor made with Craft Sticks
10. Popsicle Stick Flag
Another Popsicle Stick Box Idea