Learn how to draw a T-Rex, probably the most famous of all the dinosaurs that lived millions of years ago.
Students that have a fascination with dinosaurs will most likely also be fascinated with drawing them. After all, once those ferocious looking bodies are complete, there's no end to the fun background that they can add. A smoking volcano is just one idea.
This T-Rex has his head is turned, for a little more active look, but it doesn't add any complexity to the step-by-step tutorial. The body still begins with an oval for the torso, and all the extremities are attached to it. Students just draw his head looking over his back instead of looking forward.
For some extra TEXTURE (one of the Elements of Art), try having students place something bumpy under the T-Rex when they are coloring. I used a plastic woven placemat, but anything similar will do. If they start with a brown crayon to get the bumpy look, and then go over everything with green, students just might get a very unique kind of skin for their prehistoric drawing.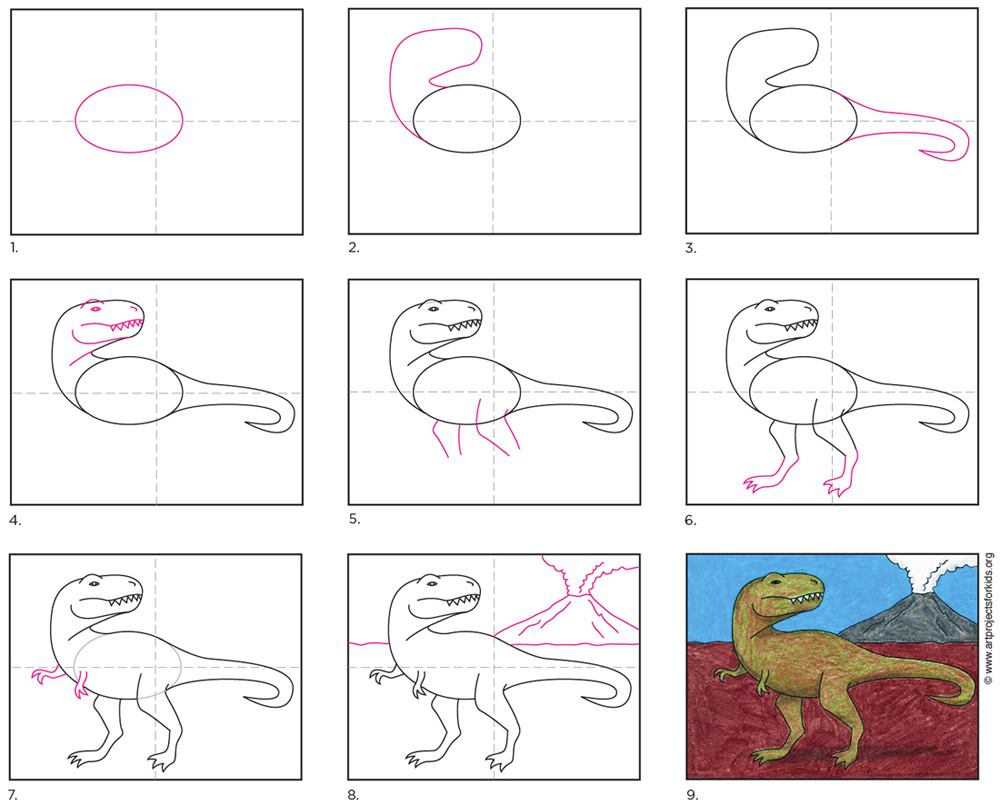 MATERIALS
Drawing paper
Black marker
Crayons
DIRECTIONS
Time needed: 45 minutes.
How to Draw a T-Rex
Start by drawing an oval shape.

Add the outline of the head.

Draw the outline of the tail.

Add the details of the head.

Start the top of the legs.

Finish the bottom of the legs.

Add two arms.

Finish with volcano background.

Trace with marker and color.
Student Art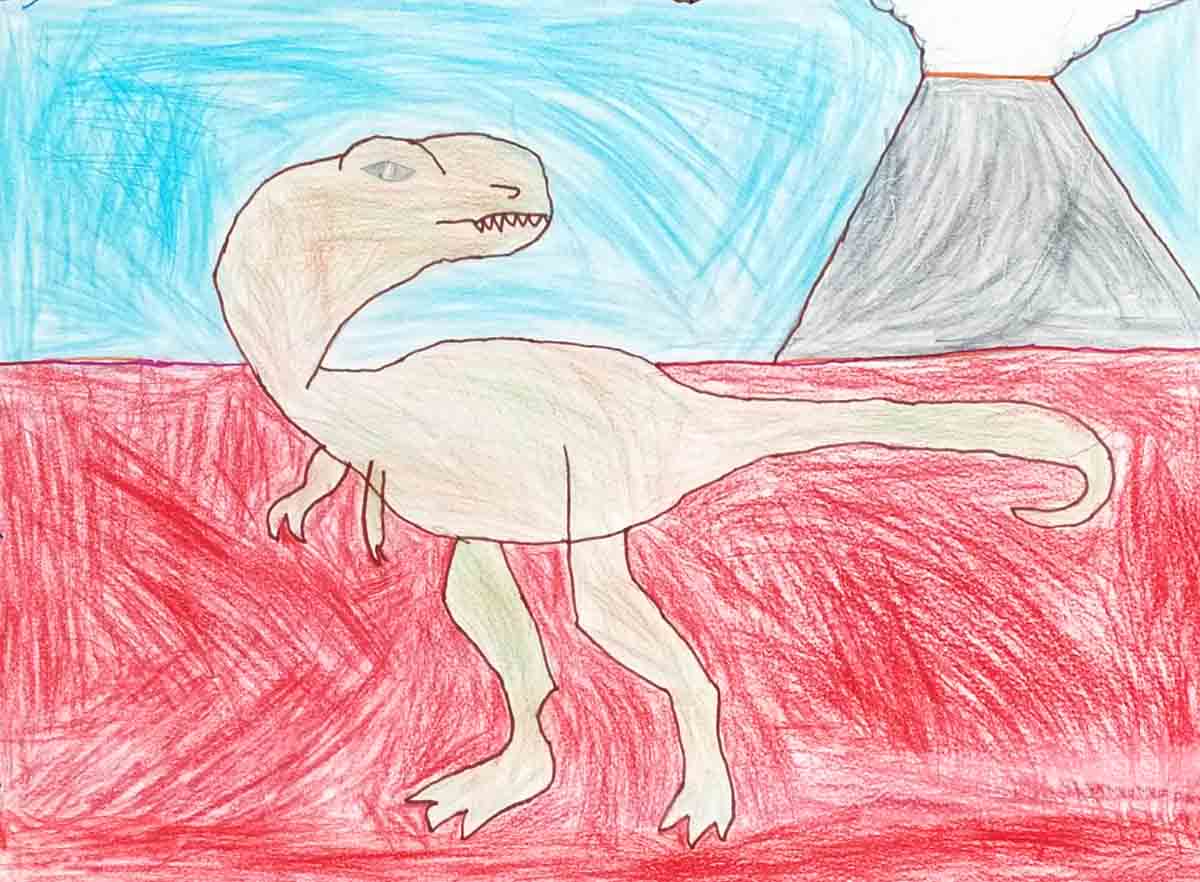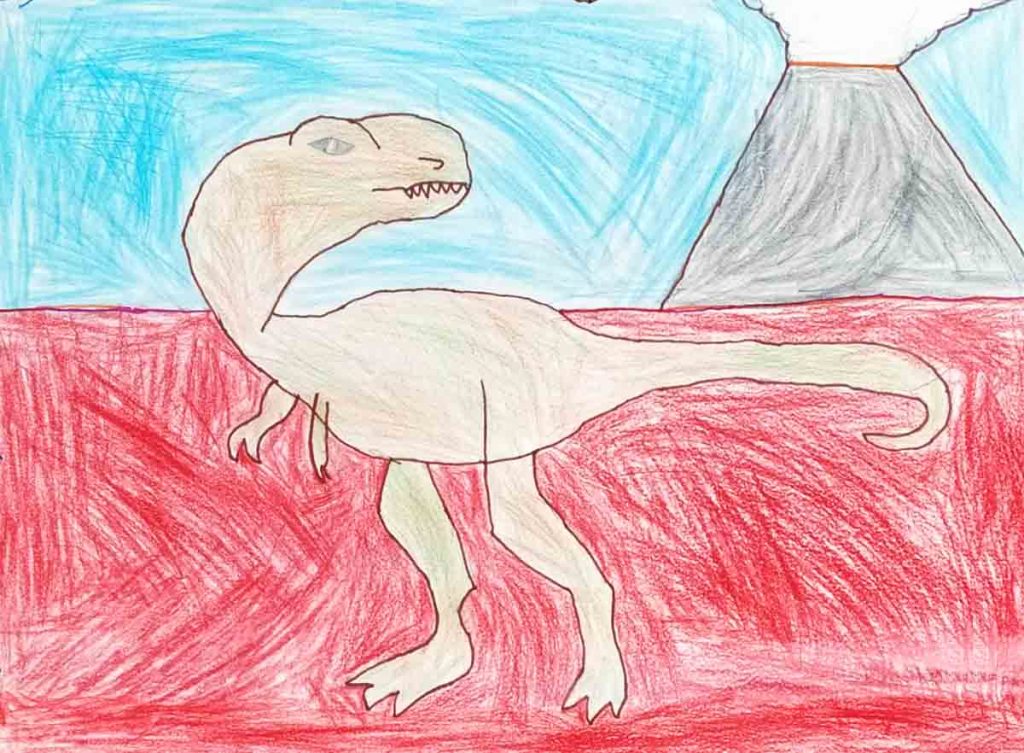 More Dino Drawing Projects