Make a Frankenstein drawing, with this easy step by step tutorial. The hair, screws and hunchback are all you need to know exactly who he is.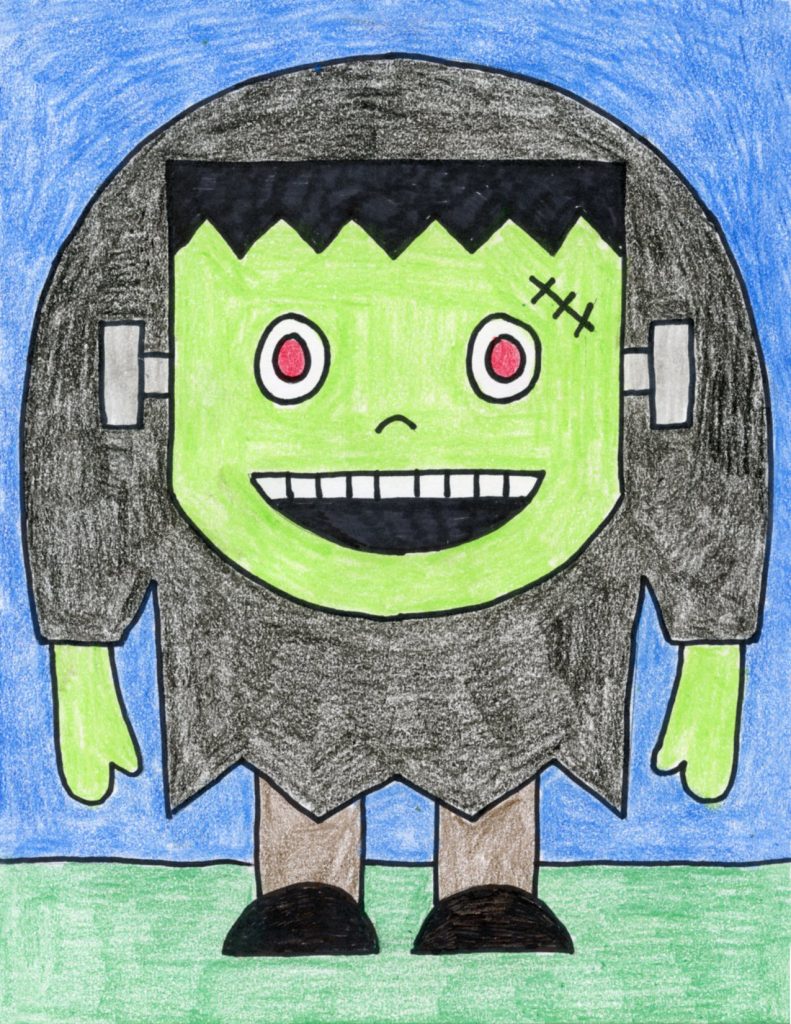 This exaggerated hunchback pose lets you draw Frankenstein with a little different look. This time his back is so hunched over that it's actually higher than his head! Not to worry though, he's still full on simple, symmetrical shapes, which make him easy to recreate.
Start with his head near the top of the paper, draw his bent body around it, and he'll look like he's barely fitting on your paper. Rather fitting for someone who is supposed to be so tall!
LIKE THIS DRAWING PROJECT?
There are more fun and easy drawing tutorials like this one, in my HALLOWEEN DRAWING ebook. It contains 25 brand new tutorials that first timers can try out to draw new shapes, and the more experienced can use as a starting point before adding their own twists, and details, and shadows.
Each project includes easy to follow step-by-step tutorial, a full size line drawing for reference, and finished color sample. Just click on the title or book to learn more.

MATERIALS
*The above product links are referrals. If you click through and take action, I'll be compensated a small amount, at no extra expense to you.
DIRECTIONS
Art Projects for Kids
Average rating:
0 reviews