I made these little worms with my last Model Magic class. I have so many pre-K and kinders that I'm trying to keep the projects simple, without loosing out on that cute factor.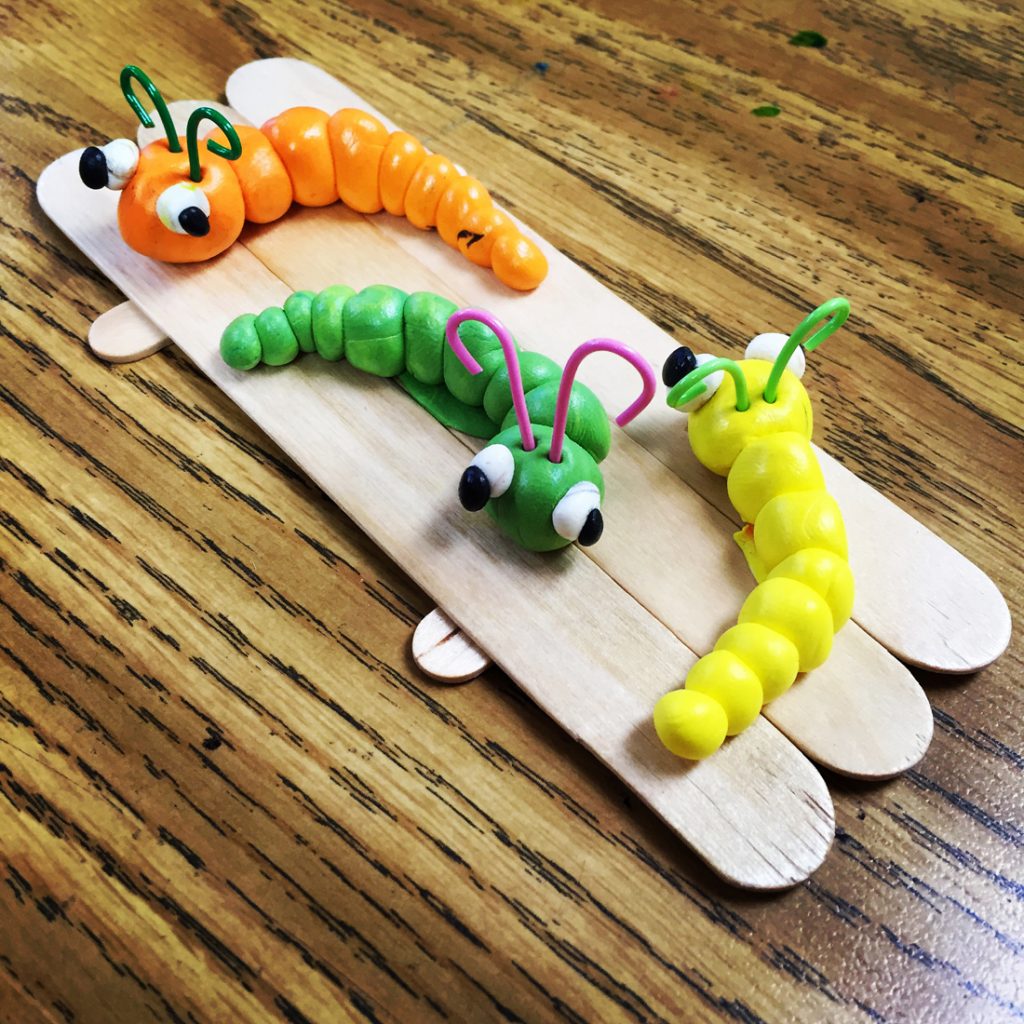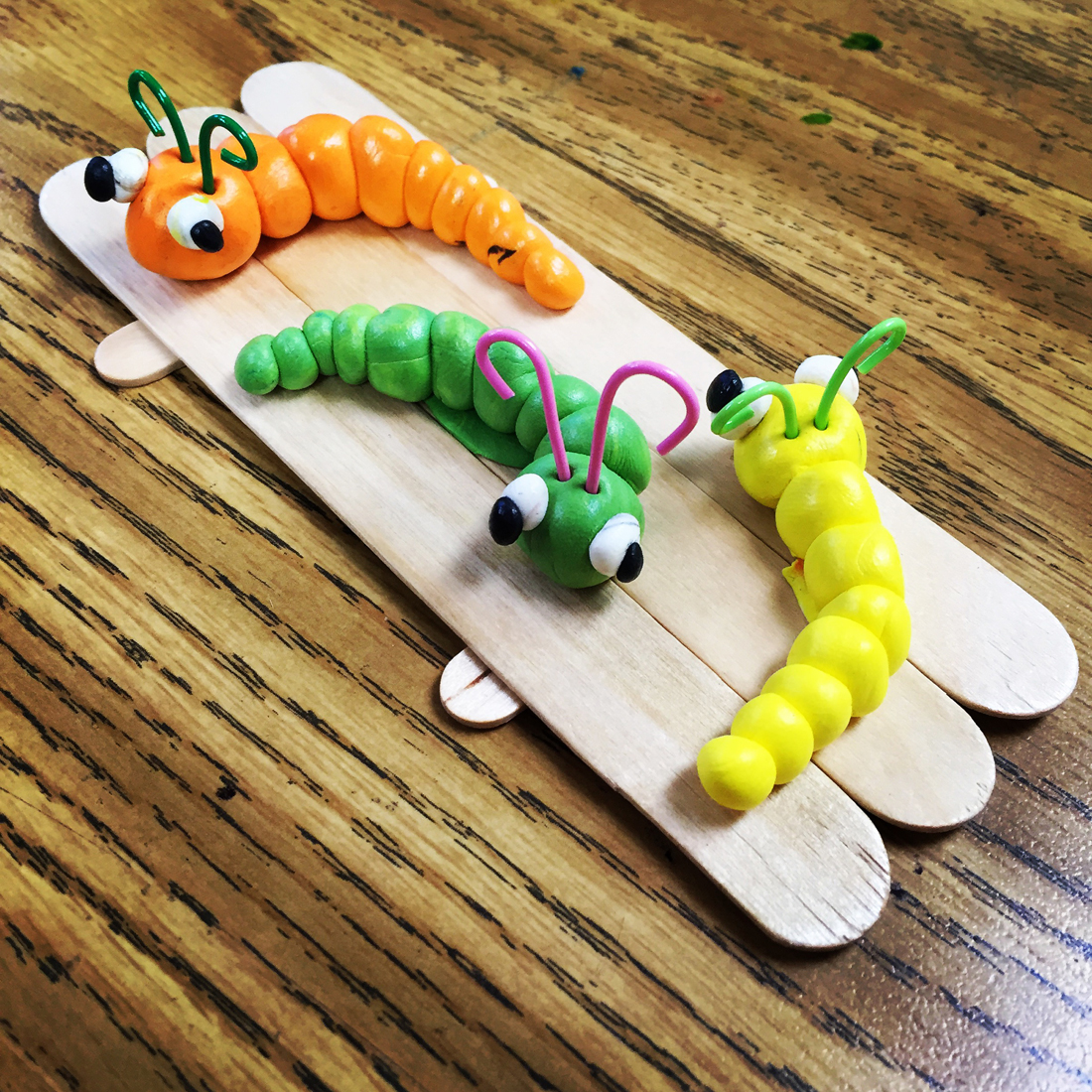 Students will need to roll lots of balls, trying to make them consecutively smaller before attaching together. The antennae are made from craft wires.
I found this idea under cake decorations on Pinterest, which is where I'm getting the most inspiration for my classes.
A tip on making the worms stick to the board is to smash a little bit of Model Magic on it first, and then pressing the worms on top. The stuff just loves to stick to itself.
MATERIALS
• Craft sticks, jumbo
• Scissors
• Craft glue, quick dry
• Crayola Model Magic
• Craft wire
• Clear acrylic sealer
DIRECTIONS
1. Make a small board with craft sticks and glue. The cross sticks may be made with jumbo sticks cut in half.
2. Roll about 10 small balls for each worm, all progressively smaller. Press together.
3. Add white eyes with tiny black spots from the Model Magic.
Cut small lengths of wire, curl and insert into the head.
Using your fingers, firmly press a small dot of Model Magic onto craft board wherever you want your worm to sit. Place worm on top. It will keep the worms from rolling off the boards.Note: This post contains affiliate links.
Save
Save
Save
Save
Save
Save
Save
Save
Save