Learn how to draw an easy rose, with enough detail to make the flower look dimensional, but not so much to make it difficult to do. Scroll down to see another way to draw a whole bunch.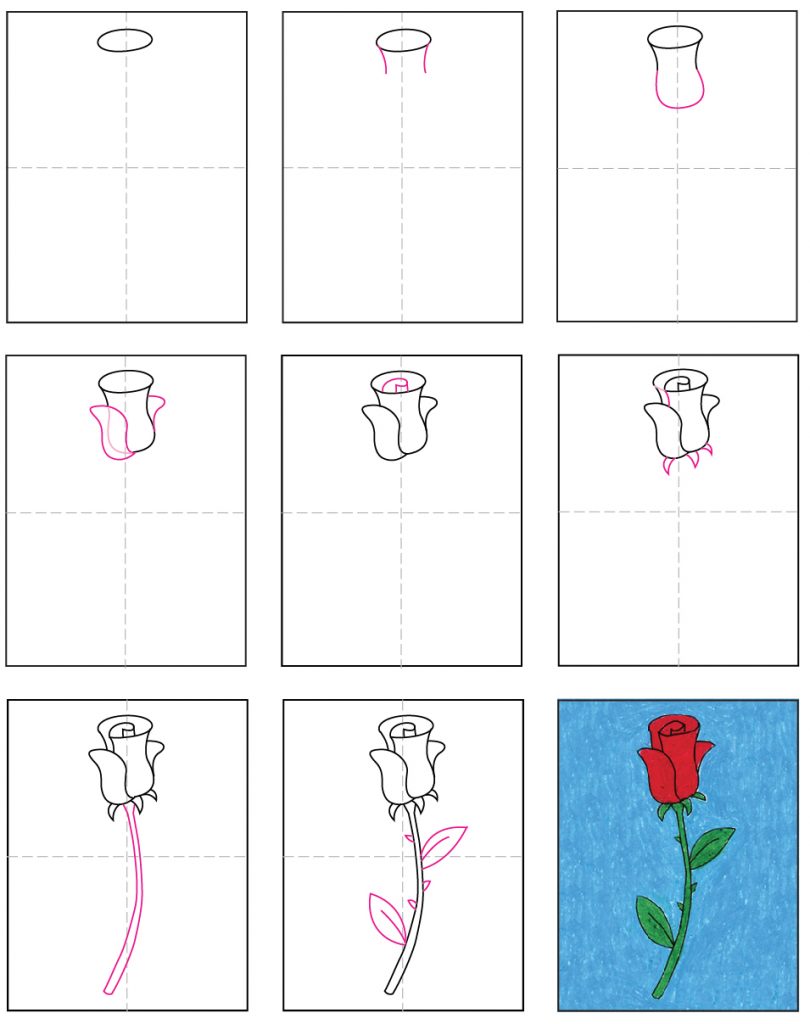 I hope it encourages a few more handmade cards, and a few less run-of-the mill, pre-made ones. Anyone can buy a card, but not everyone takes the time to make one.
LIKE THIS VALENTINE PROJECT?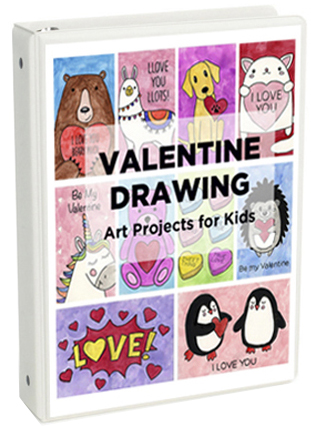 There are a lot more fun and easy ones in my new VALENTINE DRAWING ebook. 
It contains 25 tutorials of things to draw as stand alone art, or perhaps very sweet homemade cards.
Each project includes easy to follow step-by-step tutorial, a full size line drawing for reference, and finished color sample. Just click on the title or book to learn more.
MATERIALS
• Draw a Rose PDF Tutorial
• Drawing paper
• Black Sharpie
• Crayons
Time needed: 1 hour.
How to Draw a Rose
Draw an oval.

Add two curved lines.

Connect the bottom.

Add two petals. Erase line inside.

Draw a swirl.

Add details, and erase the line.

Draw curved stem.

Finish with leaves and thorns.

Trace with a marker and color.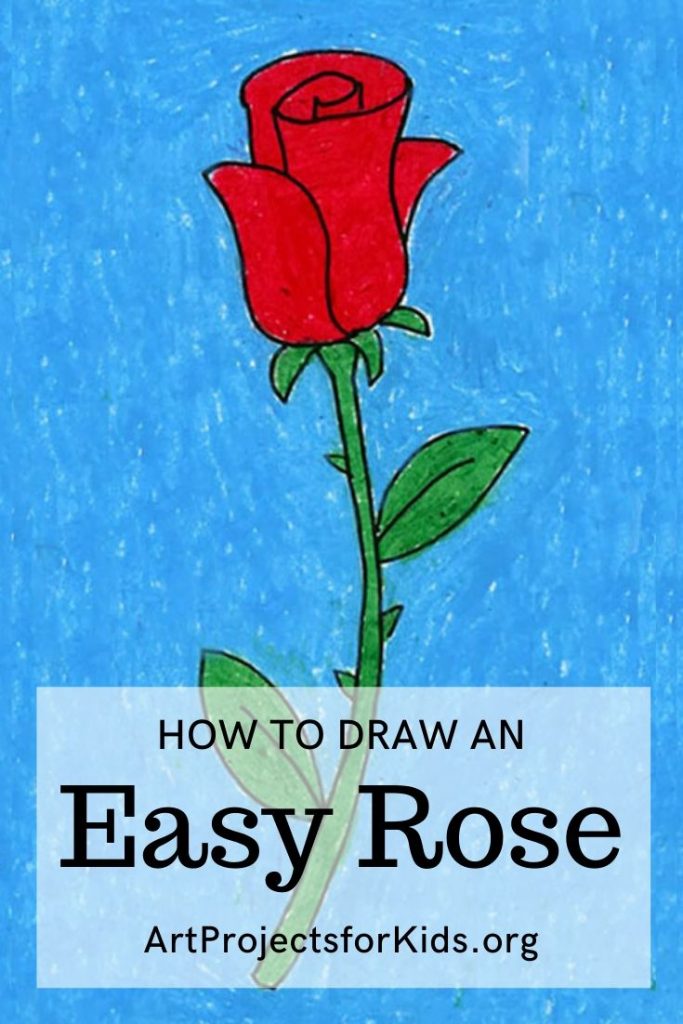 Circle Flowers
Learn how to draw a rose for kids with a circle and then a pattern of lines for the look of a flower that has yet to bloom. Just click on the picture below to see the directions.