Learn how to draw an easy rose, with enough detail to make the flower look dimensional, but not so much to make it difficult to do.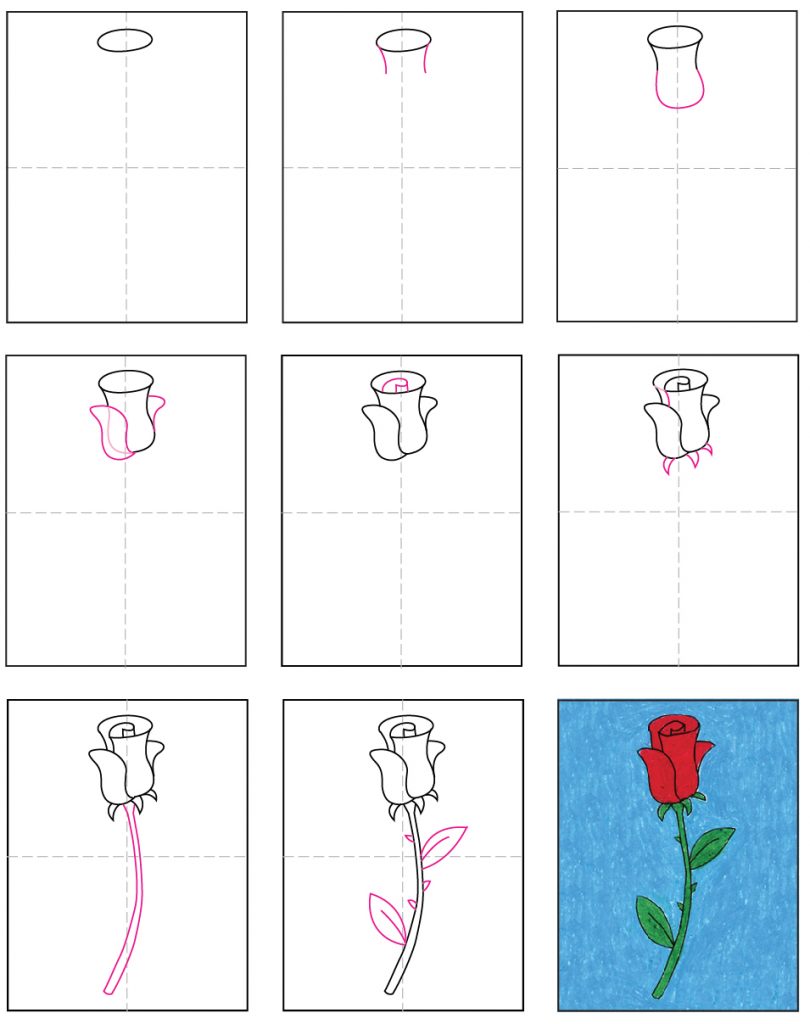 When it comes to drawing something that says "I love you", you can't do much better than drawing a lovely rose. The bright red petals and contrasting green stem just have a pop that not many other flowers have.
When it comes to drawing one, however, all those pretty petals can get pretty complicated, especially if students attempt to make a lot of them. This tutorial will show them how pretty a single rose can be, with just a few delicate petals, and a slightly curving stem. They can lose all the frustration of drawing a complicated flower, without losing any of the charm.
MATERIALS
• Draw a Rose PDF Tutorial (click to open PDF)
• Drawing paper
• Black Sharpie
• Crayons
DIRECTIONS
Time needed: 1 hour.
How to Draw a Rose
Draw an oval.

Add two curved lines.

Connect the bottom.

Add two petals. Erase line inside.

Draw a swirl.

Add details, and erase the line.

Draw curved stem.

Finish with leaves and thorns.

Trace with a marker and color.
More Valentine Projects