Learn how to draw a koala bear, and then add a baby. This may look detailed, but it's really just one bear drawn in two sizes.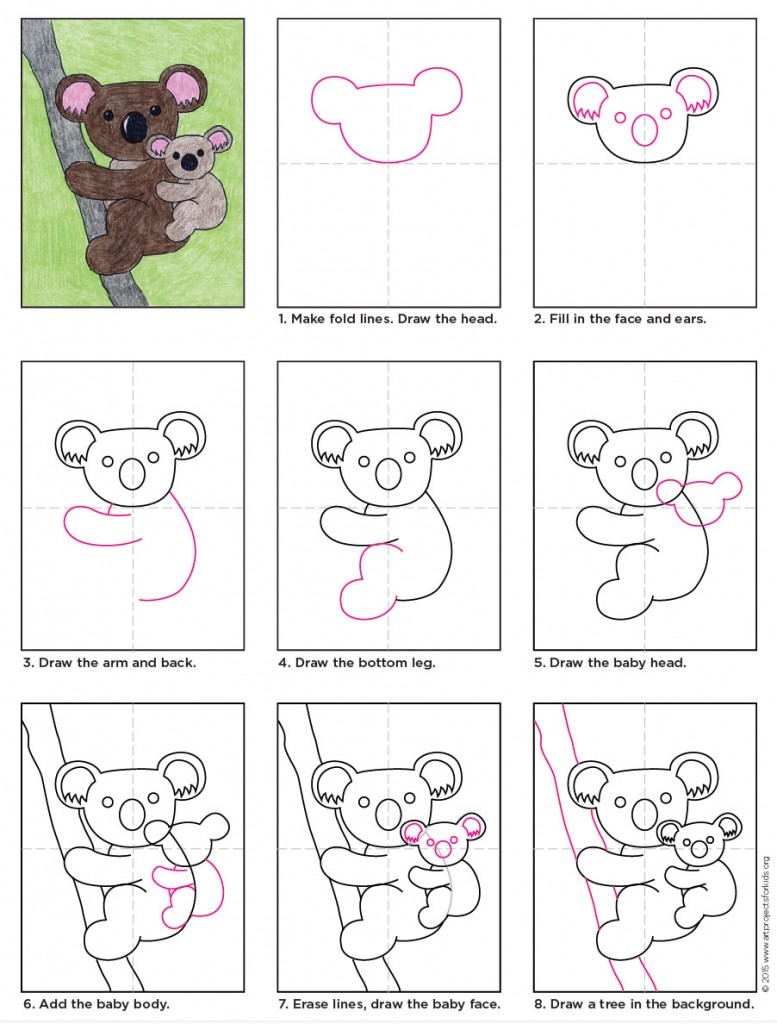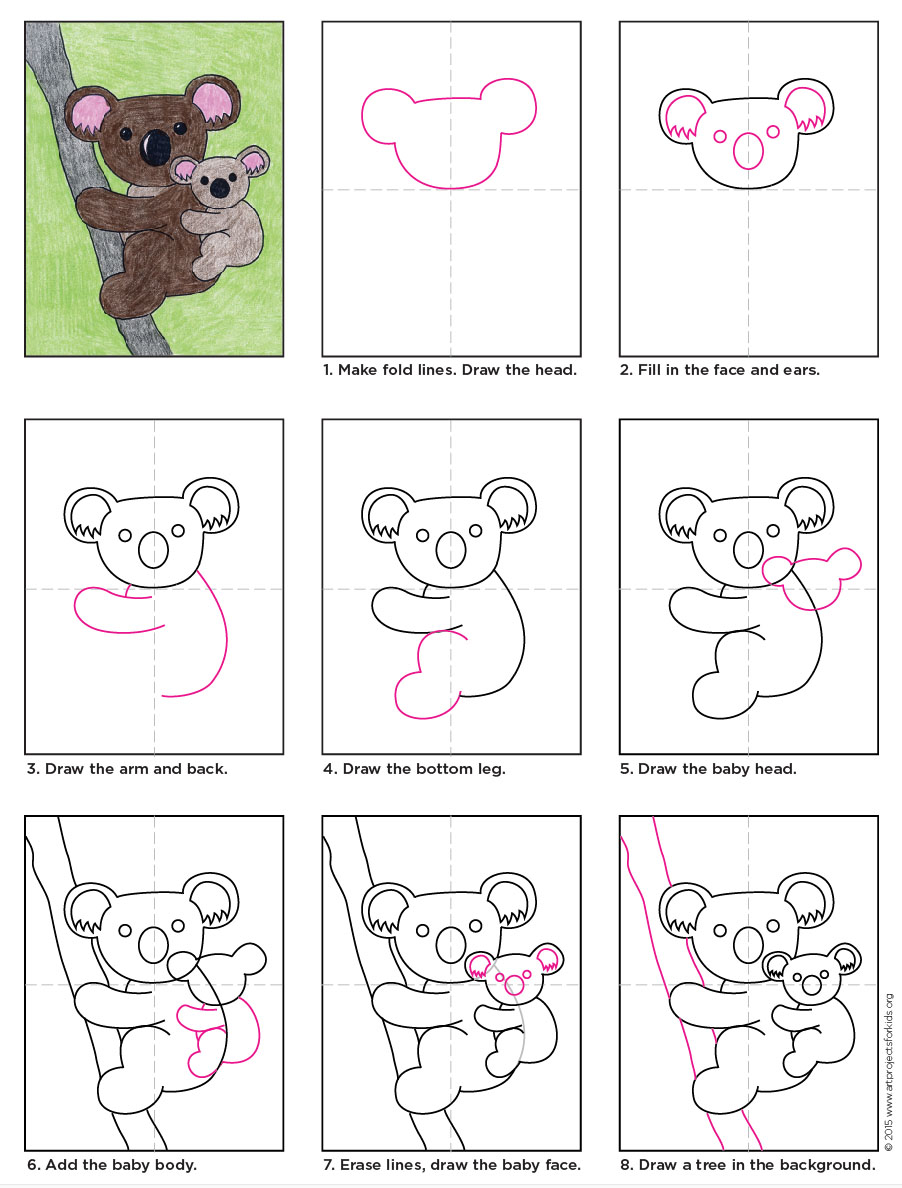 If you'd rather keep things simple, just draw the larger bear and add more bamboo trees in the background. The point is to keep things fun, until you are ready for a new challenge.
If you like this tutorial, there are many more like it in my "Draw Animals" ebook in my PDF Shop. All were created with 15 years of drawing with children in mind.
MATERIALS
Koala PDF Tutorial
Drawing paper
Black marker
Crayons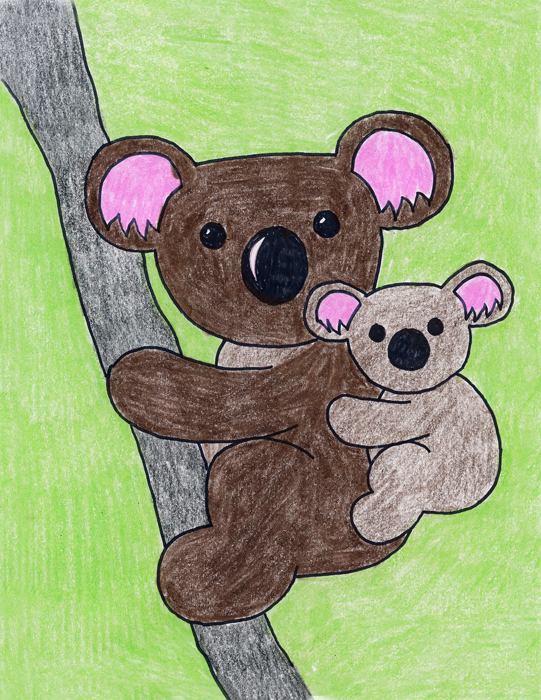 DIRECTIONS
Prep: Print tutorial for each student.
Draw guide lines on paper or fold in half to make creases.
Students follow the tutorial to draw the duck in pencil.
Trace the drawing with a black marker.
Color the drawing carefully with crayons.