Quite possibly the world's most simple monster drawing. Students used a roll of masking tape to draw the eyes, one of which needed to be going off the page.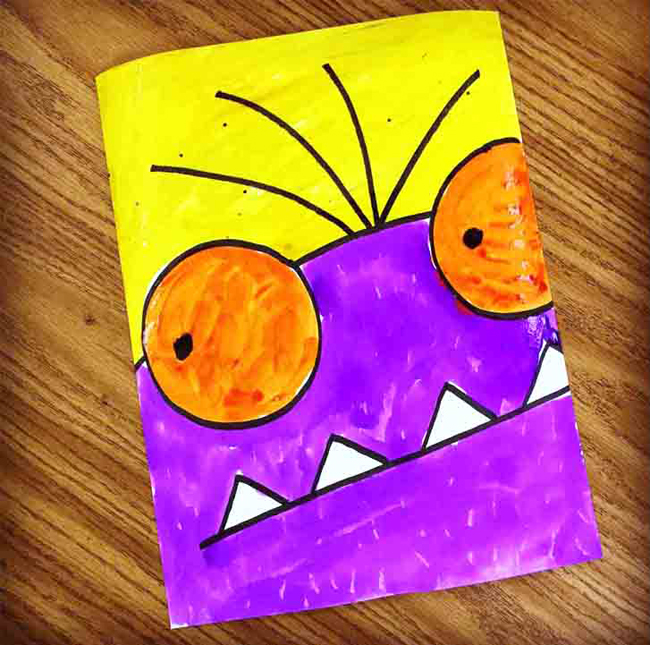 Given the simplicity of these up close monsters, they make great subject matter for all kinds of media.
The two samples here have some different watercolor techniques applied, but there are lots of other possibilities: dried glue and chalk pastel, oil pastel and chalk, layered oil pastel for scratch art, and more.
MATERIALS FOR SIMPLE MONSTER DRAWING

Roll of masking tape, or similar, for tracing
(Optional) Salt
(Optional) Lemon juice
*The above product links are referrals. If you click through and take action, I'll be compensated a small amount, at no extra expense to you.
DIRECTIONS
1. Trace the inside of a roll of tape the draw two eyes. Finish the monster head by drawing lightly with a pencil.
2. Trace the lines with the thick black marker.
3. Paint the art carefully with watercolor.
4. Sprinkle salt on the paint for a speckled look, and lemon juice for the blotchy look. Let dry and brush off any excess salt.SaveSaveSave
LOOKING FOR MORE DRAWING PROJECT IDEAS?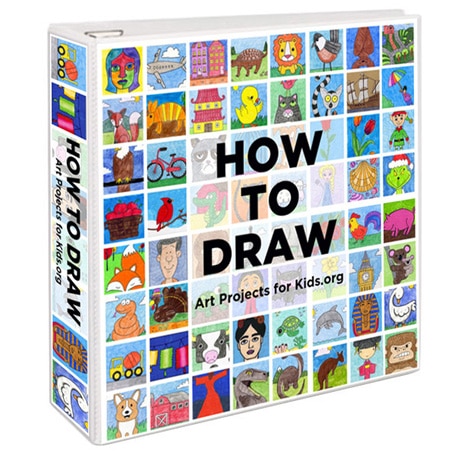 There are 200 fun and easy drawing tutorials made just for young artists in my giant How To Draw ebook.
All were created with lots of hands on classroom testing, and designed to take beginner artists from the first step to the last with clear and simple diagrams.
It's all you need to provide hours of drawing fun with tutorials for Animals, Fish, Insects, Birds, Landscapes, Plants, Transportation, People and much more. Just click on the book or title to learn more.