There are many ways to draw a haunted house, but may favorite are the quirky type with some fancy architectural features.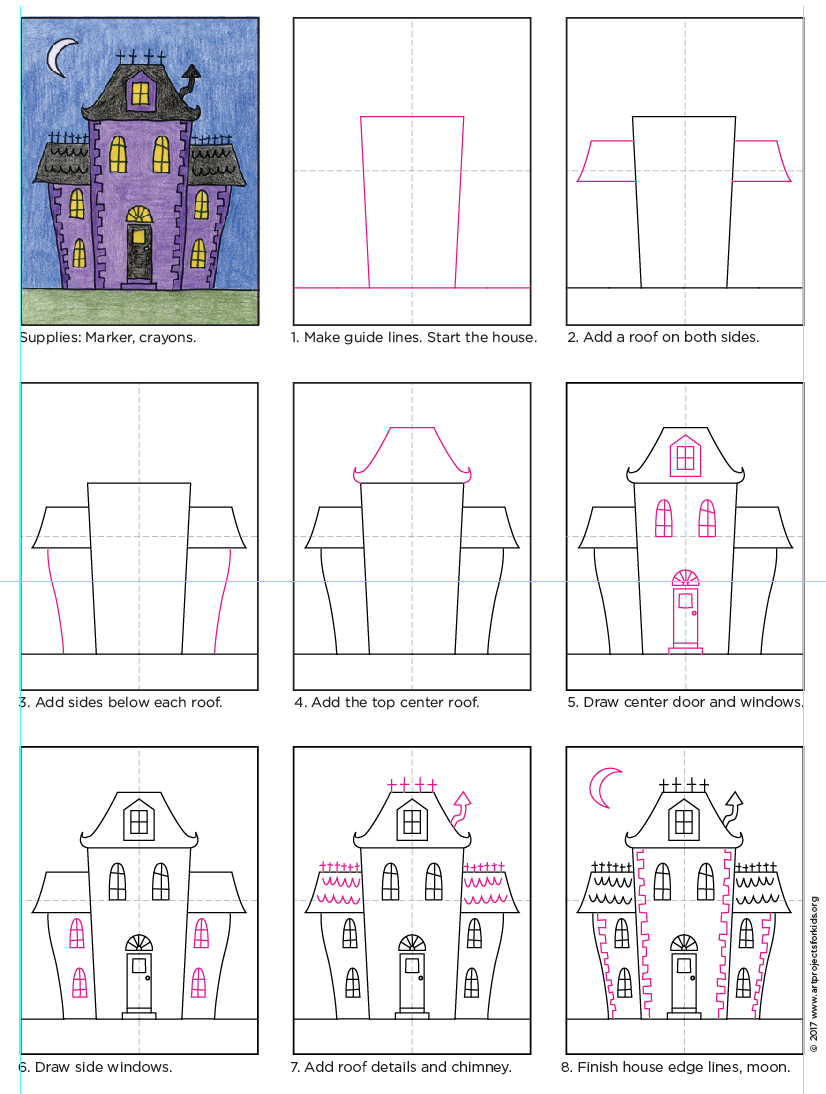 Crooked walls, chimneys, and creepy railings on the top of the roof. All these details make for something that looks like it came from another time.
MATERIALS
Black Sharpie marker, fine tip
Crayons
DIRECTIONS
Prep: Print tutorial for each student.
Make guide lines on paper or fold in half to make creases.
Draw the haunted house in pencil.
Trace the haunted house with a black marker.
Color your drawing carefully with crayons. Press harder to made the darker edges on the side of the housee.