Learn how to draw a fossil, and use some of today's newer art materials to make the process as fun as possible. Paint markers and brown paper do the trick.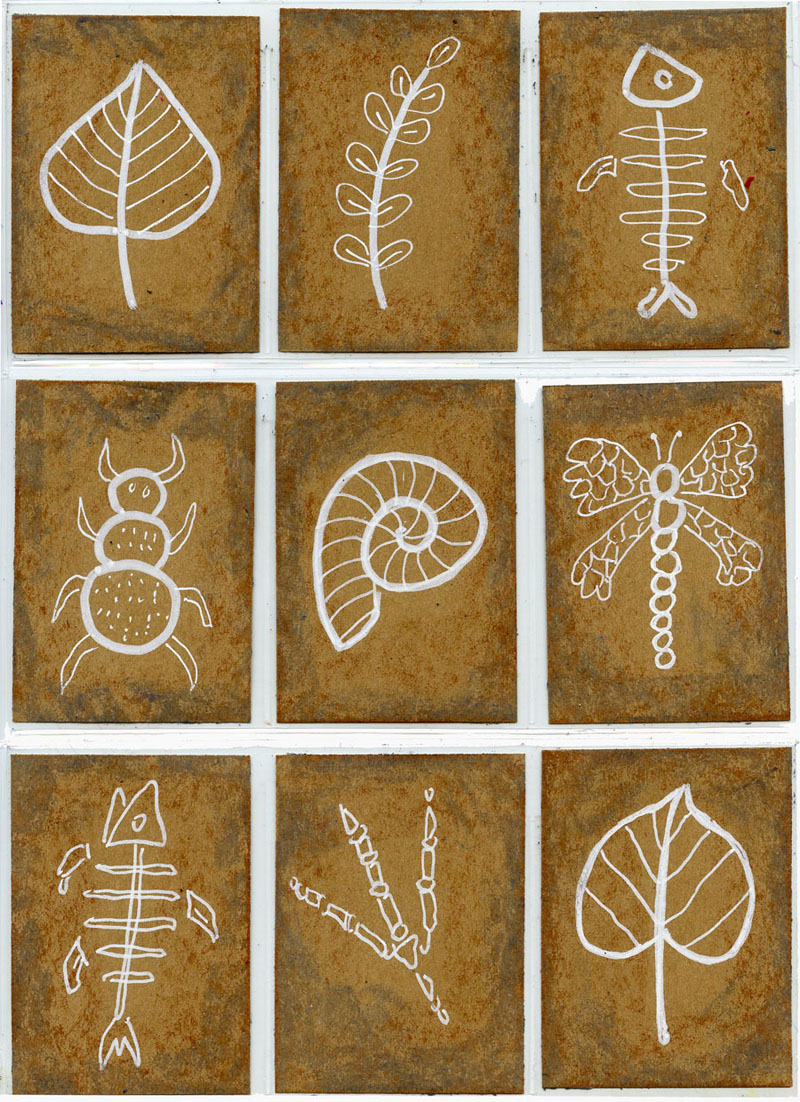 Granted, these fossils drawn with some special art room supplies (paint markers) but if you can save for them, they are just THE most fun to draw with on any dark paper.
This project originated from an after school art trading card class, but is obviously perfect for any classroom fossil lesson too. If the plastic trading card pages are hard to come by, little individual penny sleeves work great too.
MATERIALS
*The above product links are referrals. If you click through and take action, I'll be compensated a small amount, at no extra expense to you.
DIRECTIONS
Cut nine cards for each student to a 2.5″ x 3.5″ size. That's the standard art trading card size.
Peel the paper off any brown crayon. Use the side of the crayon to rub JUST around the edges of each card for an aged effect. More than one shade of brown will even look better.

Draw fossils on each card with a pencil, with the aid of the sample drawings.

Trace the fossil drawing with a white marker. Fine and medium tip markers are great to make thick and thin lines. Work carefully while the paint is wet so it does not smear.
When the paint is totally dry, slide each drawing in a plastic trading card sleeve. A bonus is that the fossil page will only look finished if everyone makes all nine drawings. It's a natural reward for completing the job and not stopping halfway through.