Learn how to draw a fossil, and make it look like it really is imprinted in stone. White lines on brown paper give them a much more realistic look.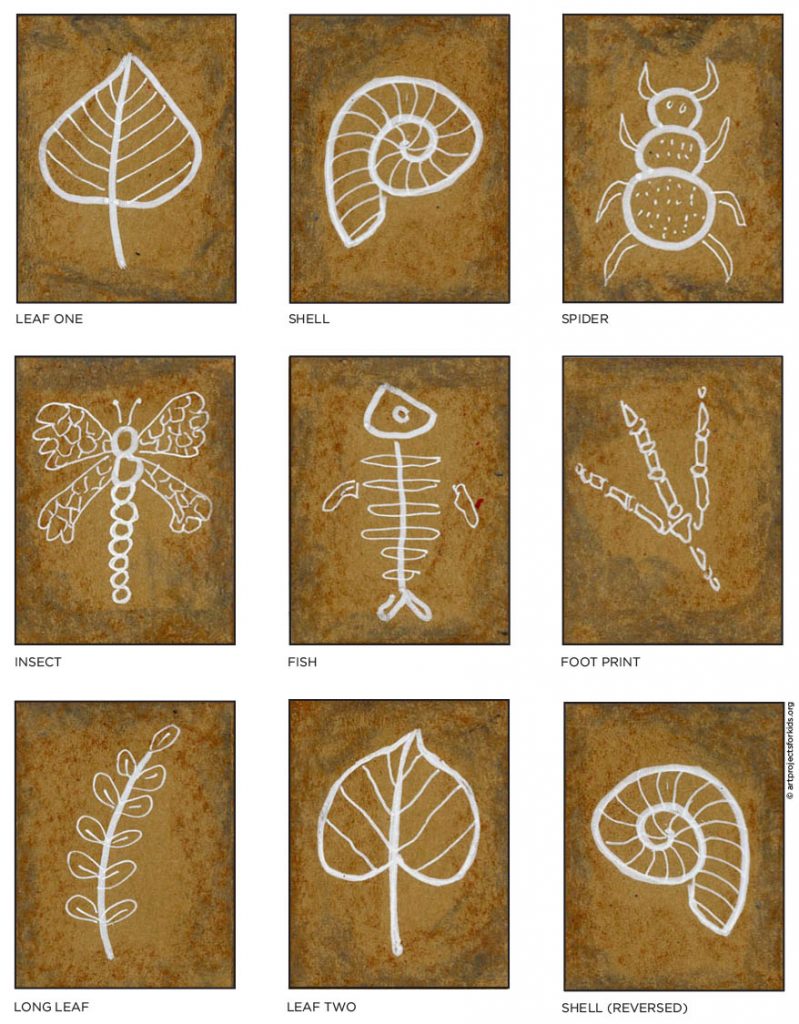 Fossils are formed in different ways, but most are made when a plant or animal dies in a watery environment and is buried in mud. The soft tissues quickly decompose leaving the hard bones or shells behind. Over time sediment builds over the top and hardens into rock.
Drawing a fossil is not difficult, as students need to only sketch the basic outline shape, and maybe add some texture inside. What really helps though, is having some examples to look at so they can easily add some variety to their collection. Foot prints may be the first type they think of doing, but plants can leave some pretty interesting shapes too.
The sample fossils above were drawn with a white paint marker on card stock paper. The paper edge was also rubbed with a peeled brown crayon to give it an older look. This white-on-brown combination is a refreshing change from the usual black on white drawings, so if your budget permits, I encourage teachers to give it a try.
The next best option though, if paint markers are not available, is to use white pencil crayons on the same smooth brown card stock paper. My favorite Prismacolor brand will make nice white lines because they are so soft, but Crayola works fine too.
Use the Button below to Download a PDF Tutorial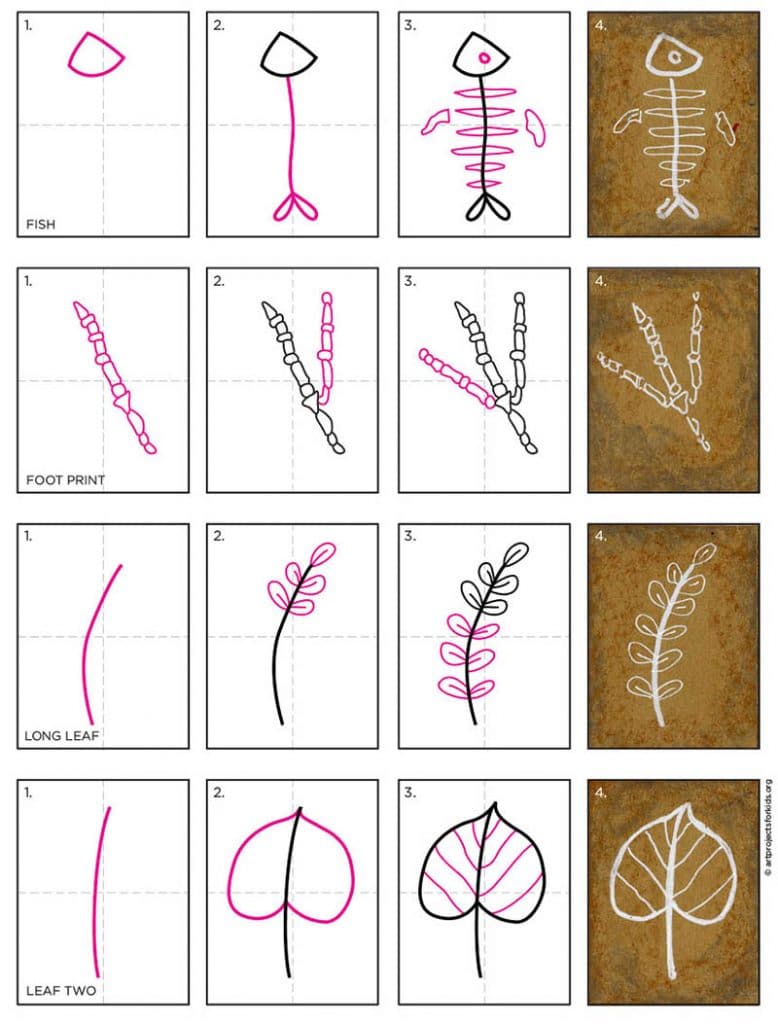 Fossils Coloring Page
Materials for How to Draw Fossils
Directions for How to Draw Fossils
Time needed: 45 minutes.
How to Draw Fossils
How to draw a leaf fossil

How to draw a shell fossil

How to draw a spider fossil

How to draw a insect fossil

How to draw a fish fossil

How to draw a foot print fossil

How to draw a long leaf fossil

How to draw another leaf fossil