Creative drawing ideas for kids can include simple marker drawings, which are perfect for studying lines, one of the Elements of Art.
This technique of drawing something with lots of parallel lines could also be used with objects besides leaves. Whatever you choose though, I recommend keeping it very simple. Any template or shape that can be lightly traced will get everyone off to a good start. The fewer heavy pencil lines, the better.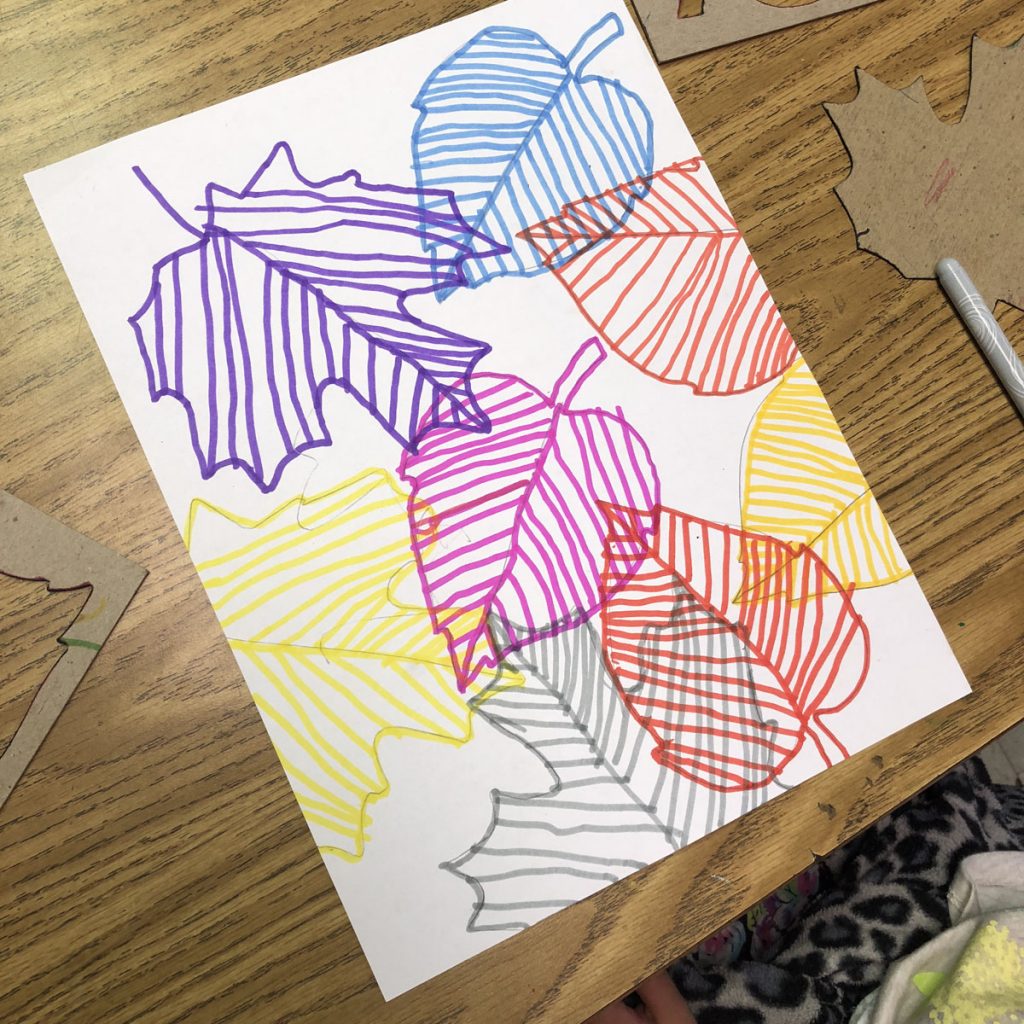 My example uses ultra fine tip markers, which are great for those that want to make LOTS of lines. Another option is to use thicker markers so the process goes faster. Lots of options!
MATERIALS
• Drawing paper
• Wood leaf shapes, assorted*
• Pencil
• Sharpies, ultra fine point, assorted*
*The above product links are referrals. If you click through and take action, I'll be compensated a small amount, at no extra expense to you.
DIRECTIONS
1. Arrange and trace wood leaf shapes onto a sheet of paper with a pencil. Make the lines as light as possible. Add a spine to each leaf. Keep the overlapping of the leaves to a minimum for younger artists as it can get confusing if you create lots of layered areas.
2. Using a marker, start drawing angled lines on one side of a leaf. Continue making parallel lines until the side is filled in. Try to avoid tracing the outside edge as it will be defined by the ending marker lines. Tricky to avoid, I know, but the effect is very cool!
3. Continue drawing lines in all the leaves until they are filled.
4. Erase the pencil outline.
For those interested in more of a challenge, try adding even more leaves: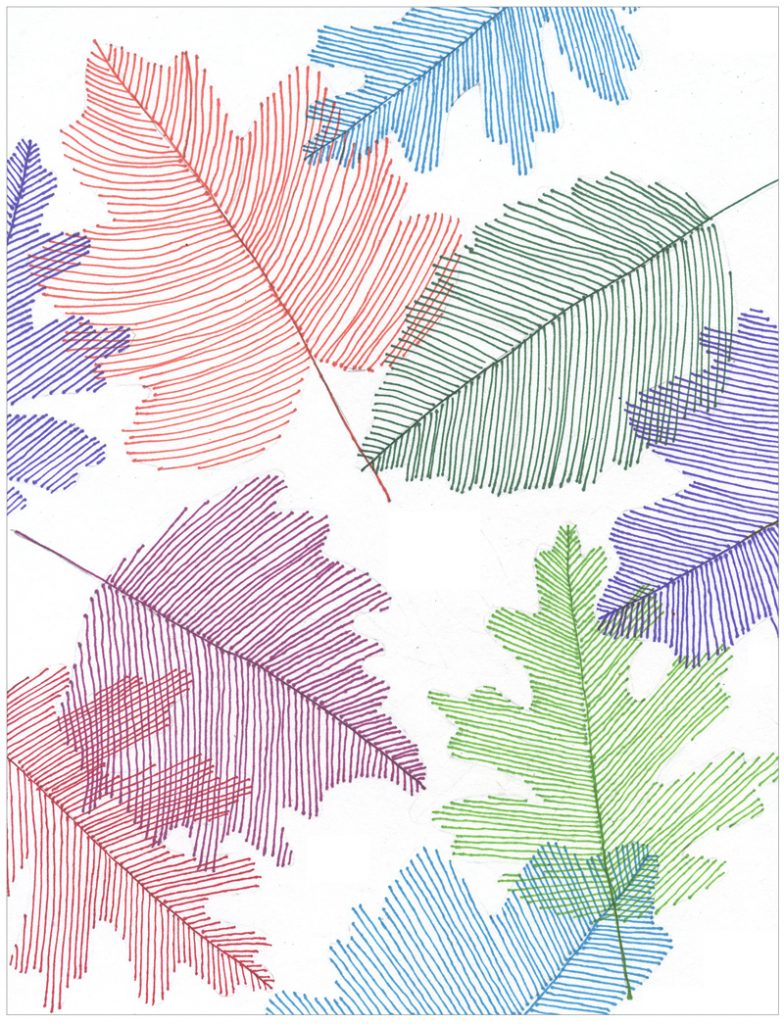 Save
Save
Save
Save
Save
Save
Save
Save
Save
Save
Save
Save
Save
Save
Save
Save