When students learn how to draw a haunted house step by step, they can practice their architectural drawing while making their houses look extra spooky.
Save
SaveSave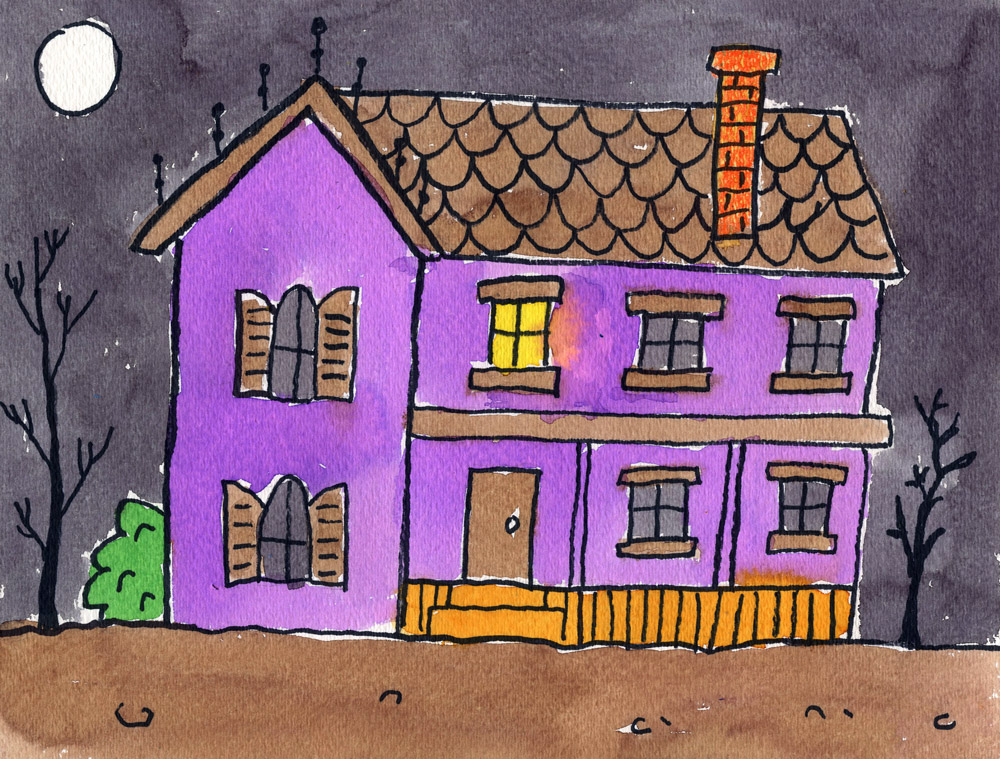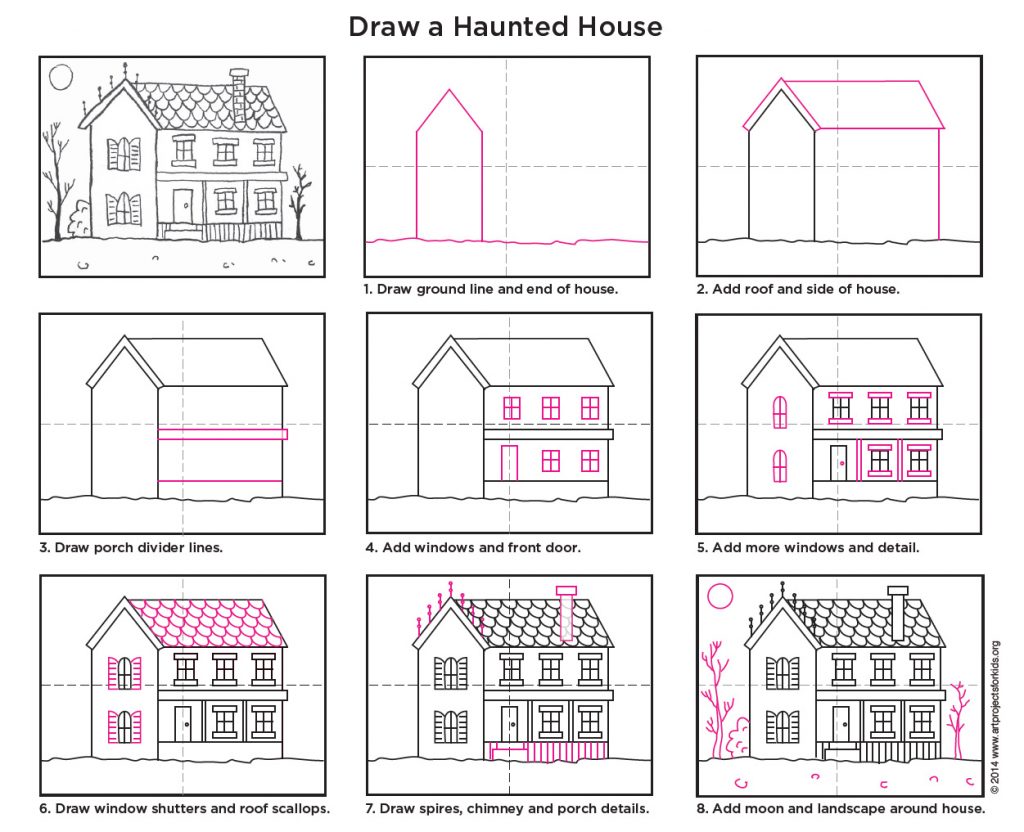 MATERIALS
*The above product links are referrals. If you click through and take action, I'll be compensated a small amount, at no extra expense to you.
LIKE THIS HALLOWEEN PROJECT?
There are lots of fun and easy ones in my new HALLOWEEN DRAWING ebook. It contains 25 tutorials that help young artists draw new shapes, and the more experienced with a place to begin before adding their own twists, and details, and shadows.
Each project includes easy to follow step-by-step tutorial, a full size line drawing for reference, and finished color sample. Just click on the title or book to learn more.
DIRECTIONS
You could begin with a discussion of what so-called haunted houses have in common: they are usually old, have lots of add-ons, broken windows, and a generally dark palate. Students make their drawing according to the tutorial.
The art is traced with a permanent marker.
Lastly, the drawing is to be painted using lots of dark and dreary colors. Spooky!