When students learn how to draw a haunted house, they can practice their architectural drawing while making their houses look spooky.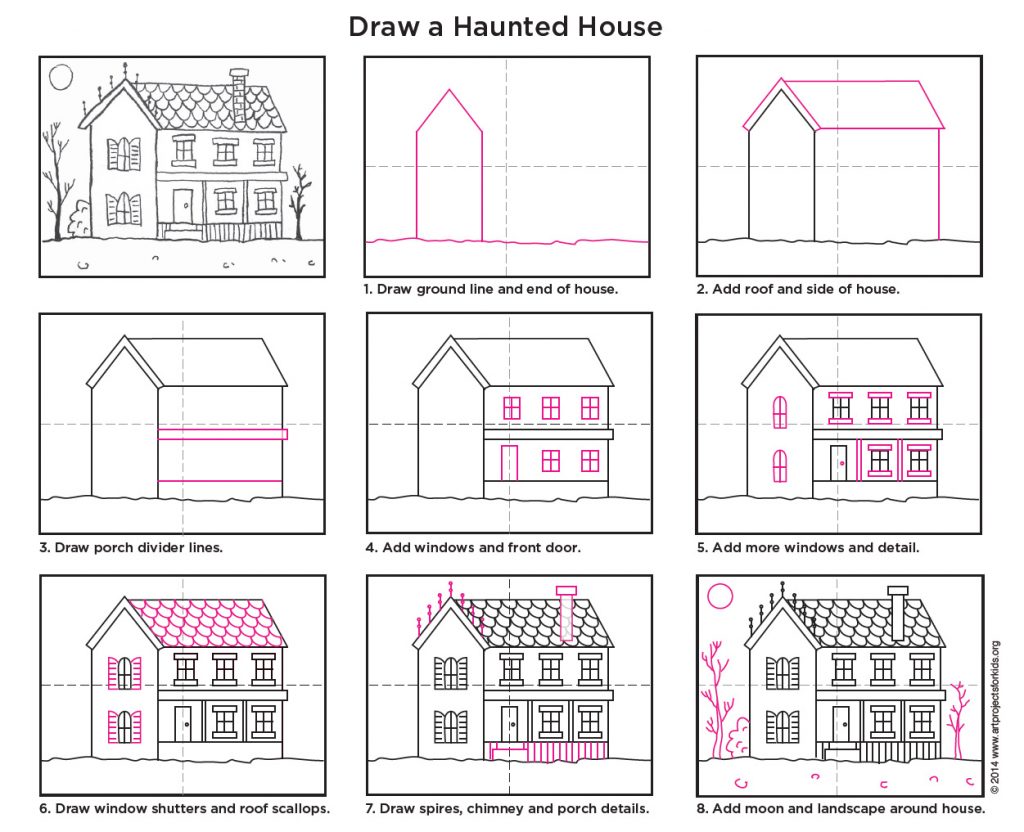 DIRECTIONS
1. You could begin with a discussion of what so-called haunted houses have in common: they are usually old, have lots of add-ons, broken windows, and a generally dark palate. Students make their drawing according to the tutorial.
2. The art is traced with a permanent marker.
3. Lastly, the drawing is to be painted using lots of dark and dreary colors. Spooky!
Save
Save
Save