This 3D drawing step by step tutorial is an excellent example of how to turn flat shapes into dimensional forms, as in turning squares into cubes.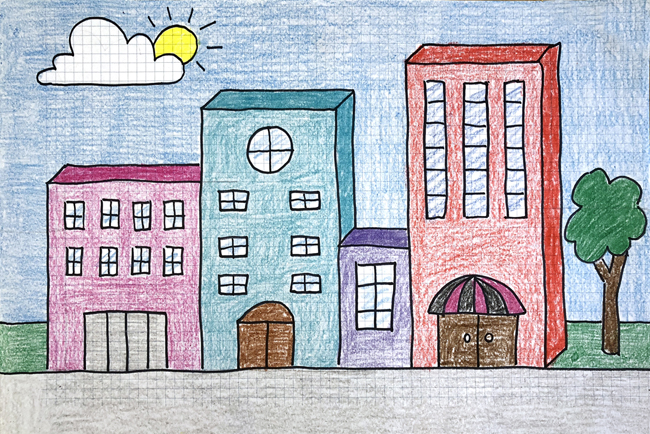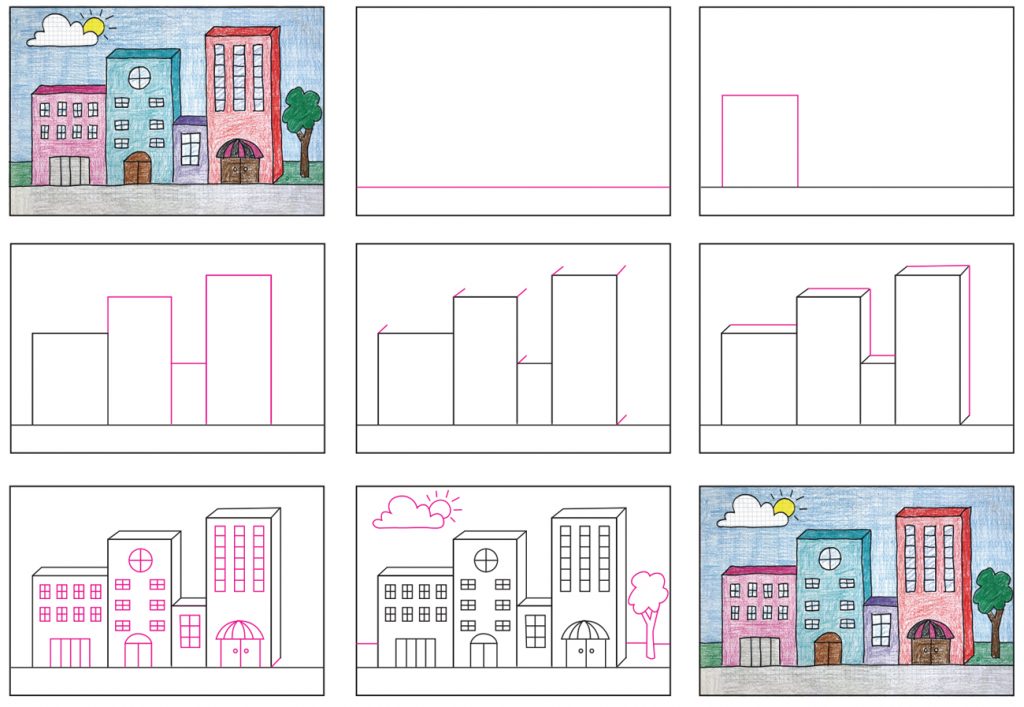 Once students learn how to draw these dimensional shapes, they can then create their own fun and creative cityscape.
TIP: You could work with just blank white paper, but starting with a light grid is so helpful in helping to create nice neat lines. The tutorial download below includes a page with a grid template so you can try it out and print your own.

MATERIALS
*The above product links are referrals. If you click through and take action, I'll be compensated a small amount, at no extra expense to you.
DIRECTIONS
Time needed: 1 hour.
How to Draw Buildings
Draw a horizon line.

Start a series of rectangles.

Make sure that they share sides and are different heights.

Add diagonal lines on all the corners shown (some will be hidden).

Connect those ends with parallel horizontal and vertical lines.

Design your buildings with windows and doors.

Add landscaping and a sky.

Trace and color with crayons. Press extra hard to make a shadow.