India Ink over oil pastel leaves makes a lovely fall art activity. If you are lucky, you can gather real maple or oak leaves to trace so they are sure to have their lovely little curves and details.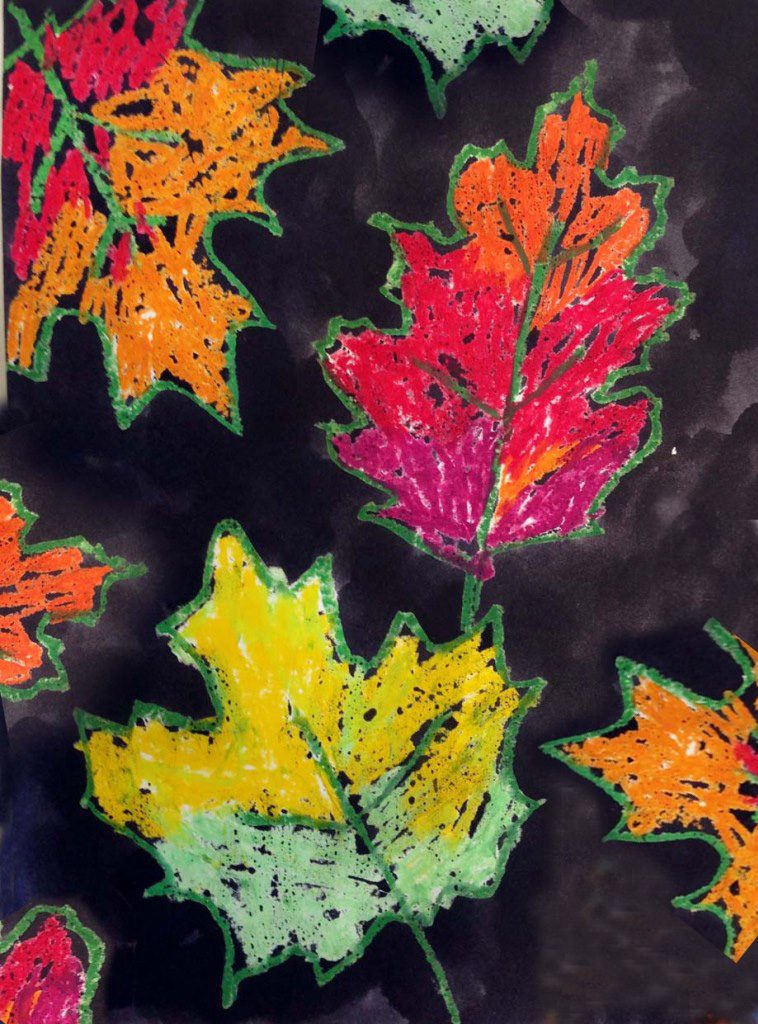 If real leaves are not an option, then you have a two of other choices: purchase in some stencils like in the link below, or use my PDF template to trace or color. Make the focus of this project about coloring the leaves in a really pretty way. Learning how to draw them can come later on.
This art gets its wow factor from the contrast of the bright oil pastels, and the very black India Ink. You certainly can replace them with crayons and black watercolor paint and have a nice painting too. But it you have the time and resources and want those super bright colors, oil pastels leave the brightest colors and India ink makes the darkest black.
MATERIALS
*The above product links are referrals. If you click through and take action, I'll be compensated a small amount, at no extra expense to you.
DIRECTIONS
1. If I lived in the midwest, I would get some real maple leaves and have students trace them. But I'm city-bound and know that real looking leaves are hard to draw, so I made templates for this project. Students trace them in pencil on watercolor paper.
2. All the leaves are traced with a pastel, and then colored in as desired. In this case, a looser style is better to so you can see through the leaves a bit.
3. India ink is brushed over the top of all of the drawing.
Save
Save