Learn how to draw the Statue of Liberty with this step by step tutorial. If you simplify things, even very young artists can copy her famous pose.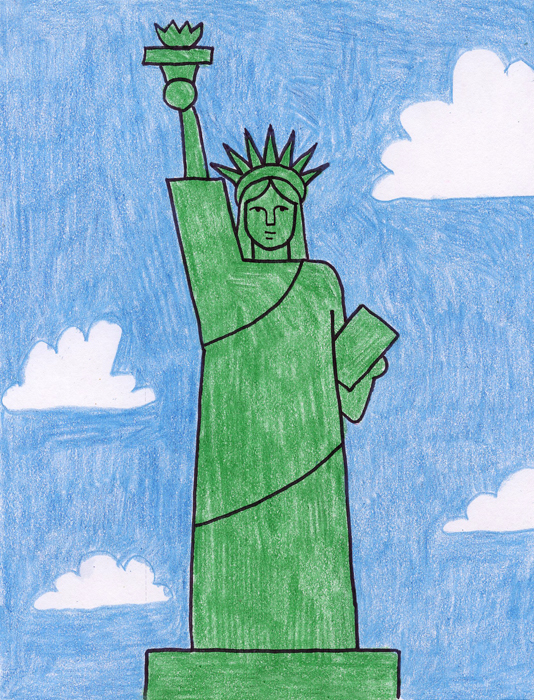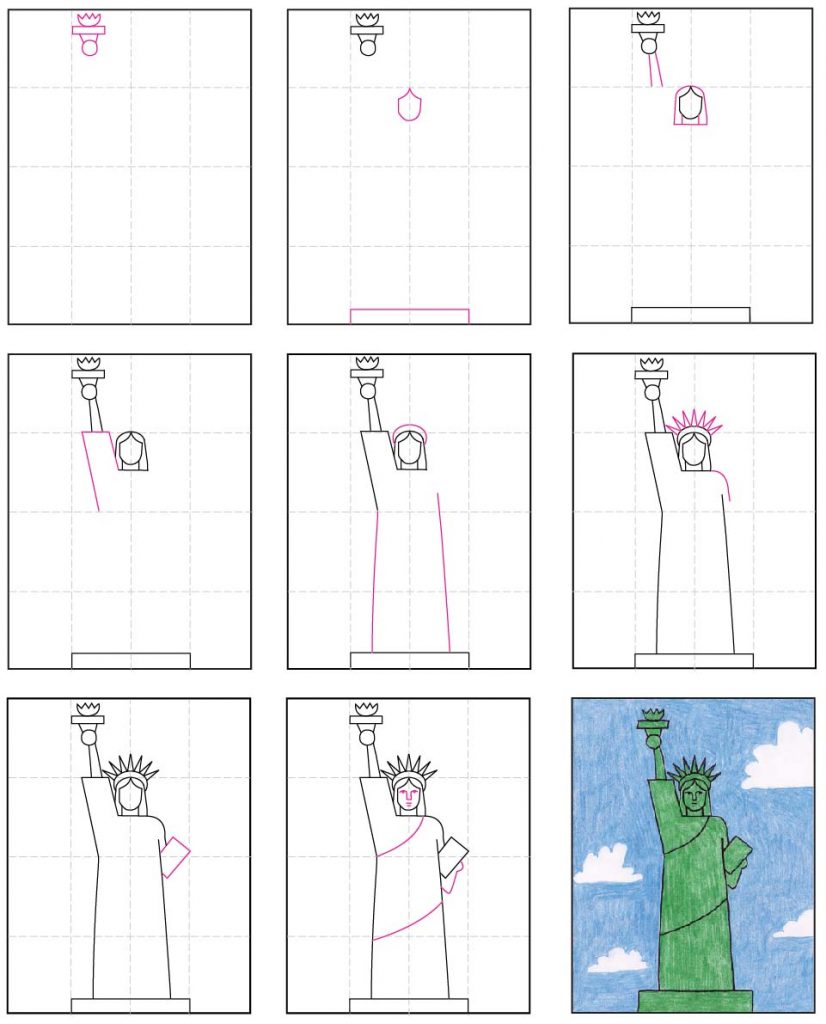 The Statue of Liberty stands on Liberty Island in New York City, and officially became a national monument in 1924. Officially known as "Liberty Enlightening the World", she is shown in the form of a woman wearing a crown and has welcomed millions of people to our country since 1886.
The statue was originally a gift from the people of France as a gesture of friendship between our two counties. A French sculptor named Bartholdi had workers first create and assemble her in France, then take her apart for her travel to the states, and finally reassembled again for her spot on Liberty Island.
Construction from sheets of copper that are help up by and iron frame, the statues green color comes from the effect of the weather on the copper. She once had a copper flame, but it was replaced with a gold one in 1986.
MATERIALS
Drawing paper
Black marker
Crayons
DIRECTIONS

Time needed: 1 hour.
Draw the Statue of Liberty
Draw a torch and hand.

Draw the face and pedestal.

Add arm, hair and neckline.

Draw the sleeve.

Finish sides of robe, add crown.

Add 7 crown points and shoulder.

Add the tablet.

Draw face, arm and robe lines.

Trace and color with crayons, including clouds in the background.
More Statue of Liberty Drawings