Learn how to draw a side profile and avoid the mistake of making it look too straight. Profiles need to have a slight round curve to them.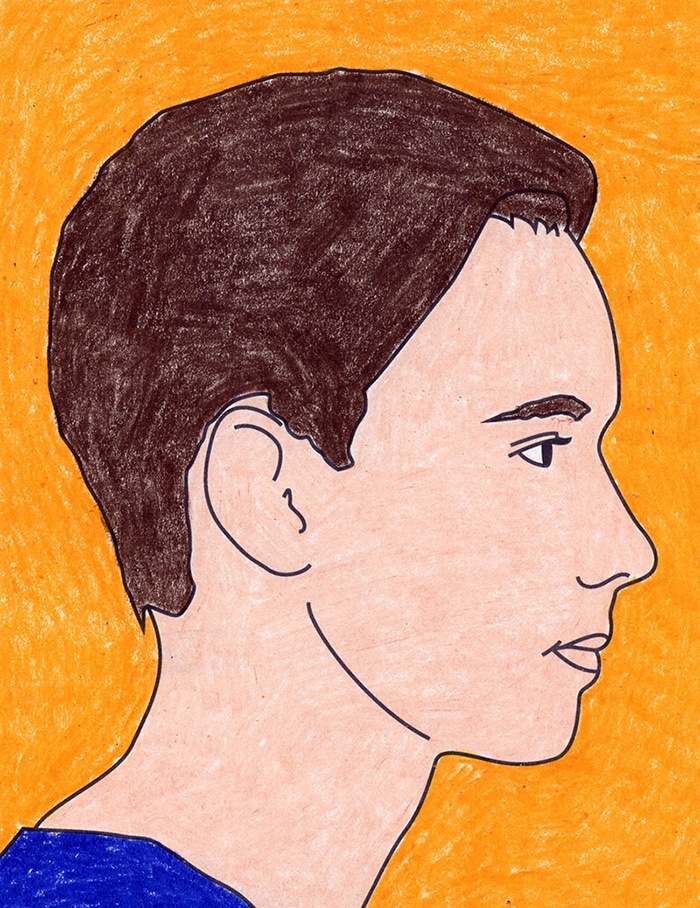 Profile portrait drawings can remind one of antique cameos, the profiles of emperors stamped on Roman coins, and 18th-century silhouettes. Learning how to draw a face in profile though comes with its share of possible missteps, so this tutorial shapes a tip to keep in mind when drawing one.
Most young artists make the mistake of thinking that a profile of a face is drawn on a straight line. Everyone's face is a bit different of course, but there does need to be a gentle round curve that the forehead, nose and chin follow. Not as round as a circle, but a slight one that the features all kind of follow.
Students can draw a guide like the one shown in the tutorial, or teachers can print out the one shared on page 3 of the PDF tutorial. It will help them get everyone off to a good start, so they can just focus on placing all those features in all the right place. Sometimes some extra guidance, especially when drawing something for the first time, can help students gain confidence in their skills.
Use Button below to Download a PDF Tutorial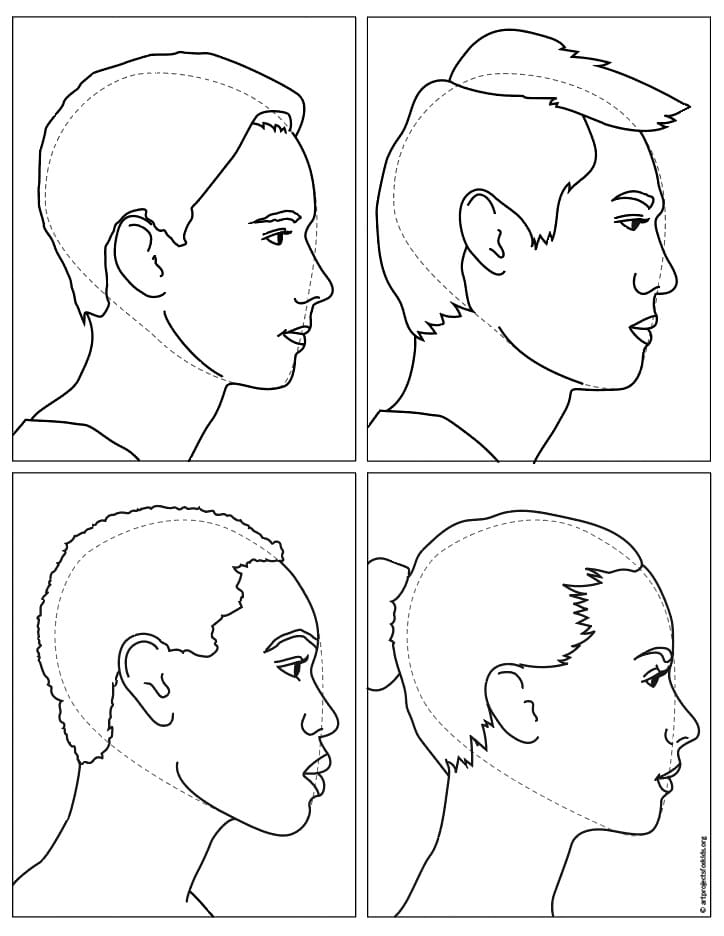 How to Draw Side Profile Materials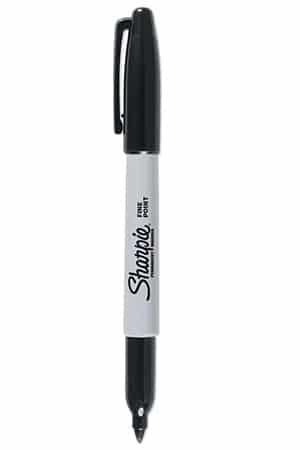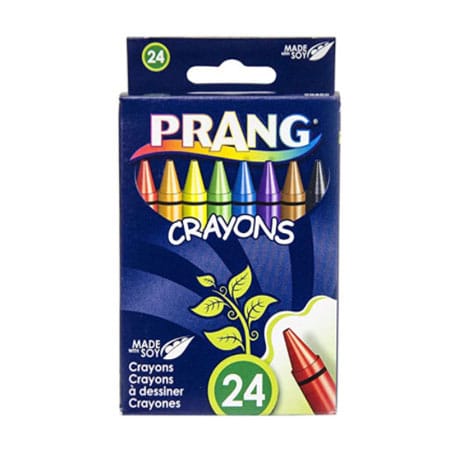 Step by Step Directions for How to Draw a Side Profile
Time needed: 35 minutes.
How to Draw a Side Profile
The most common mistake is drawing a
profile in a straight line. You need a curve.

Fold paper to get creases to use as
guides. Start with the forehead and eye.

Add a curve for the nose.

Continue down with the lips and chin.

Add the neck and add lips.

Add the eye and eyebrows.

Add the ear and jaw line.

Draw the hair as needed around the head.

Trace with a marker and color.
More Fun Face Drawing Projects