Eric Carle's wonderful book is a great read before for learning how to draw a simple seahorse. Perfect for students learning about sea creatures.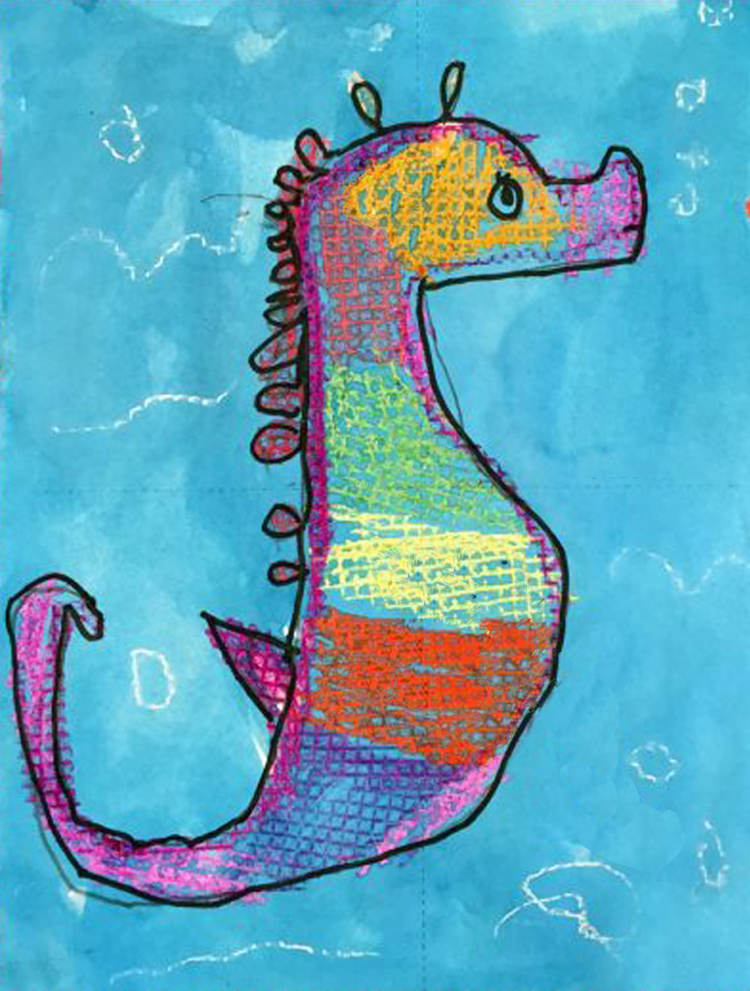 This project has been on my keeper list for years now, and I even have a previous tutorial I will add below. Pictured here is the plastic embroidery mesh panels that I often use to not only add texture, but to hold wet paintings after watercolor washes have been applied. You can find them for less than $1 at most Jo-Ann's stores.
MATERIALS
*The above product links are referrals. If you click through and take action, I'll be compensated a small amount, at no extra expense to you.
DIRECTIONS
Save
Time needed: 1 hour.
Draw a Simple Seahorse
Draw a vertical line.

Continue with hump for the head.

Continue to the right for nose and bump.

Continue back for the jaw.

Continue down for the belly.

Continue to the left for a tail.

Finish the other side of the tail.

Add fins, eye and mouth line.

Trace with a marker, color and paint.
Save