It was planet drawing week at my school, thanks to a recent eclipse. It provided the perfect theme for a new metallic marker project.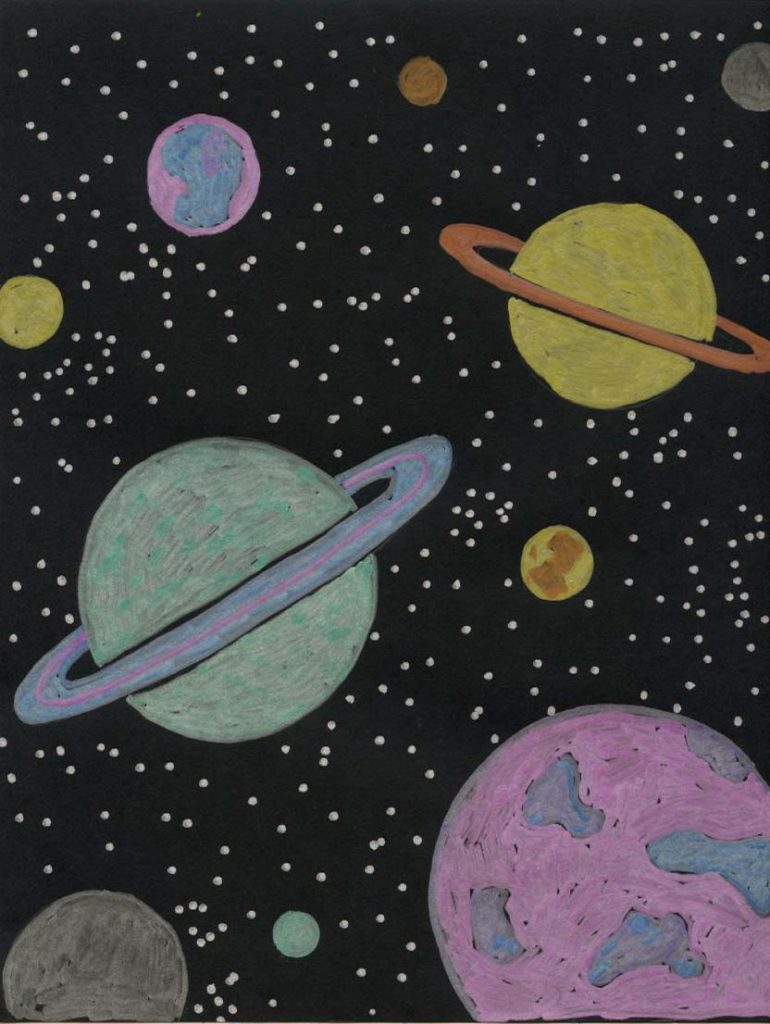 If you've never tried metallic markers before, they make drawing pretty mesmerizing, and are not that terribly expensive. I've yet to see a student that isn't excited by the look they create. The silver marker also ends up looking a lot like a white paint marker, without them mess and much higher expense.
Have some students that don't seem to be interested in any kind of drawing? Try this paper and marker combination out and you may see a change.


MATERIALS
Black Card Stock paper, 8.5″ x 11″ *
Crayola Metallic Markers
Pencil
DIRECTIONS
Note: I found this wonderful circle template a few years ago, and they've done a beautiful job in helping students make precise circles. They are made of a thin plastic that will crease if mishandled, but with a warning my students have used them well for many years. I even think Laura has a teacher discount upon request. Here's a photo of one in front of a sheet of black paper.
Use the stencil and pencil on the black paper to draw lots of large and small "planets".
Add rings to one or more of the planets.
Trace all the planets with a metallic marker and fill in with one or more colors.
Use the silver marker to gently make lots of dots (stars) in the background.