Most how to draw the Eiffel Tower tutorials out there are either overly simple or overly complex. I made this one to find a happy medium.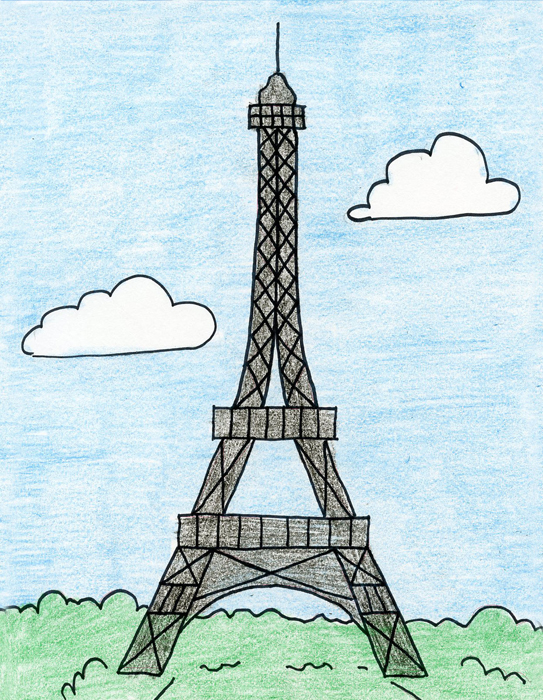 Luckily, the Eiffel Tower is made from lots of straight black beams, which are fairly easy to draw if you break them down into layers. Follow my tutorial to get the two bottom floors before adding the very top. You may find out that this very unique tower is easier to draw than you think!
MATERIALS
DIRECTIONS
Time needed: 1 hour.
How to Draw the Eiffel Tower
Fold paper to make guidelines. Draw 3 rectangles.

Draw bottom tower legs.

Draw the upper tower and top.

Add vertical line details.

Draw bottom details.

Fill in with X's in the bottom legs.

Add upper tower Xs.

Finish with landscaping.

Trace and color with crayons.