Learn how to draw a Cartoon Vampire by focusing on just the face. Big cartoon eyes make this vampire more cute than creepy.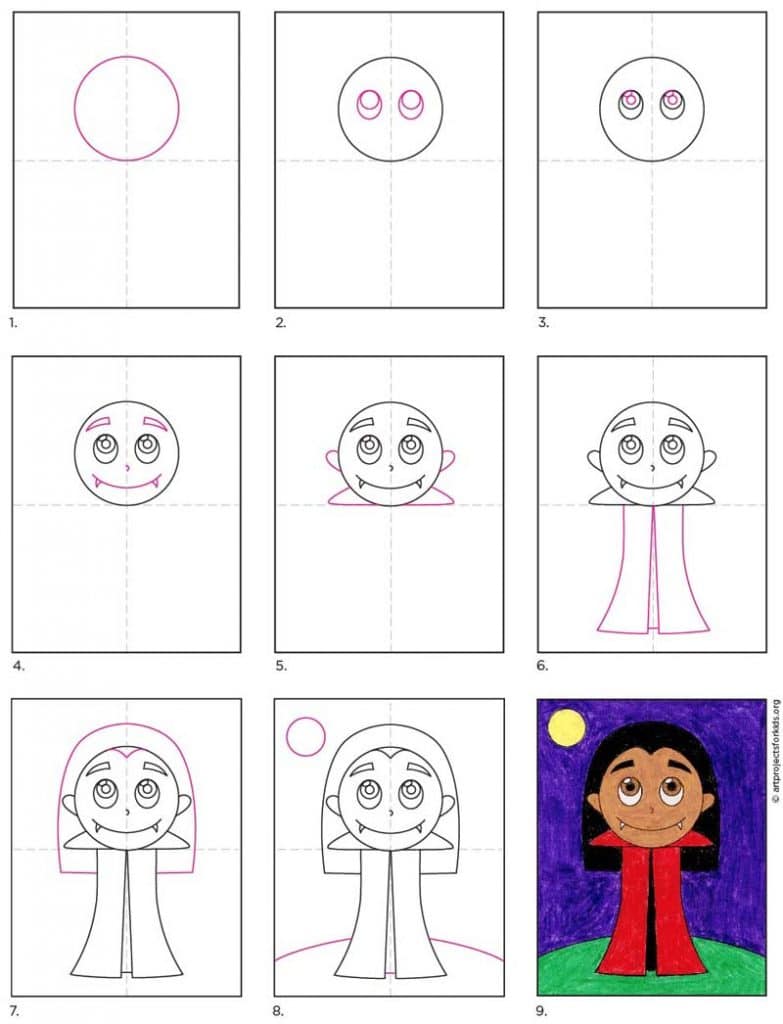 What kid doesn't want to draw a vampire this time of year? You can keep things fun and creative though, by encouraging them to go more of a cartoon route. After all the pointed teeth and widow's peak hairline kind of say it all.
This tutorial has an oversized head to keep the eyes easy to draw, and then is finished off with a simple robe below. Encourage your kids to make that hair longer or shorter, whatever they think is needed for their particular vampire.
MATERIALS
Drawing paper
Black marker
Crayons
DIRECTIONS
Time needed: 30 minutes.
How to Draw a Cartoon Vampire
Start the head with a circle.

Draw the circle and oval eyes.

Add inside eye details.

Draw the brows, mouth, nose.

Add two ears and a collar.

Add the simple robe below.

Draw the hair and hairline.

Finish with ground and moon.

Trace with marker and color.
More Halloween Projects