Show your students how to draw mushrooms with this step by step tutorial, and then turn it into a watercolor resist project. Crayons add some fun extra texture.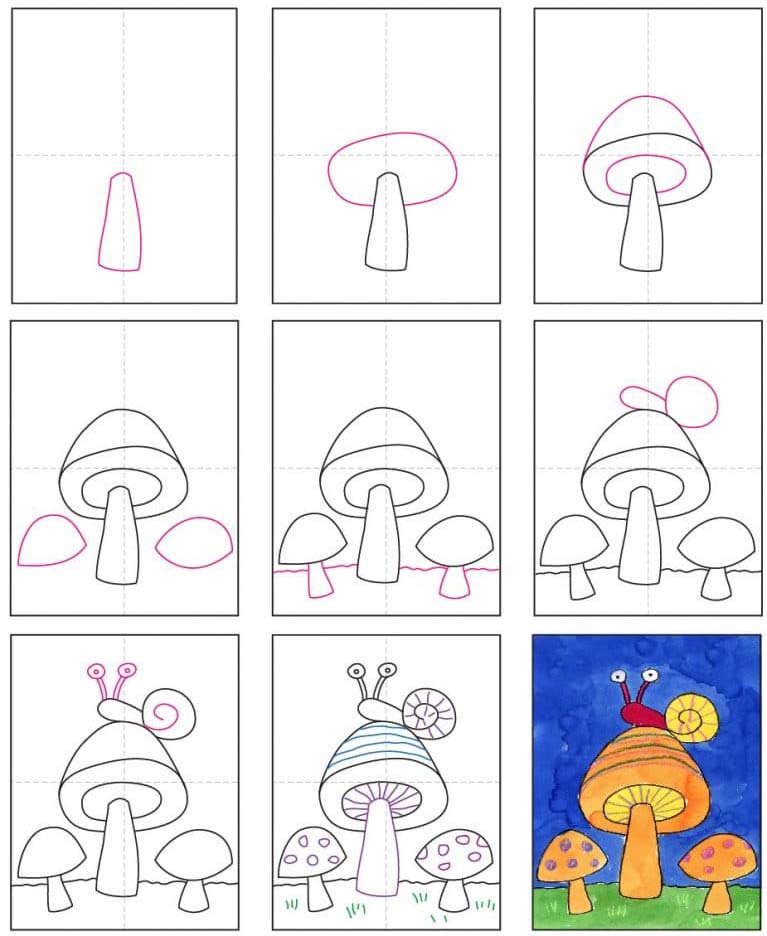 Learning how to draw is a gradual process of learning to notice details. Two of these mushrooms offer a simple profile, but the middle one shows students how easy it is to make something look a bit more round, as mushrooms really are. All it takes is tilting the cap up a bit so you can see how the stem attaches in the center, and the edges spiral out from it.
MATERIALS
Watercolor paper
Crayons
Crayon sharpener
Watercolor paint
DIRECTIONS
Time needed: 1 hour.
How to Draw Mushrooms
Draw the center mushroom stem.

Draw the oval around the stem.

Add the cap and inside circle.

Draw two side caps on both sides.

Add stems and grass line.

Start the snail on top.

Add snail eyes and swirl.

Trace with marker and add crayon lines.

Paint with watercolors.