Need a follow up turkey coloring sheet for a Thanksgiving lesson? Or maybe just looking for a good adult coloring page for yourself?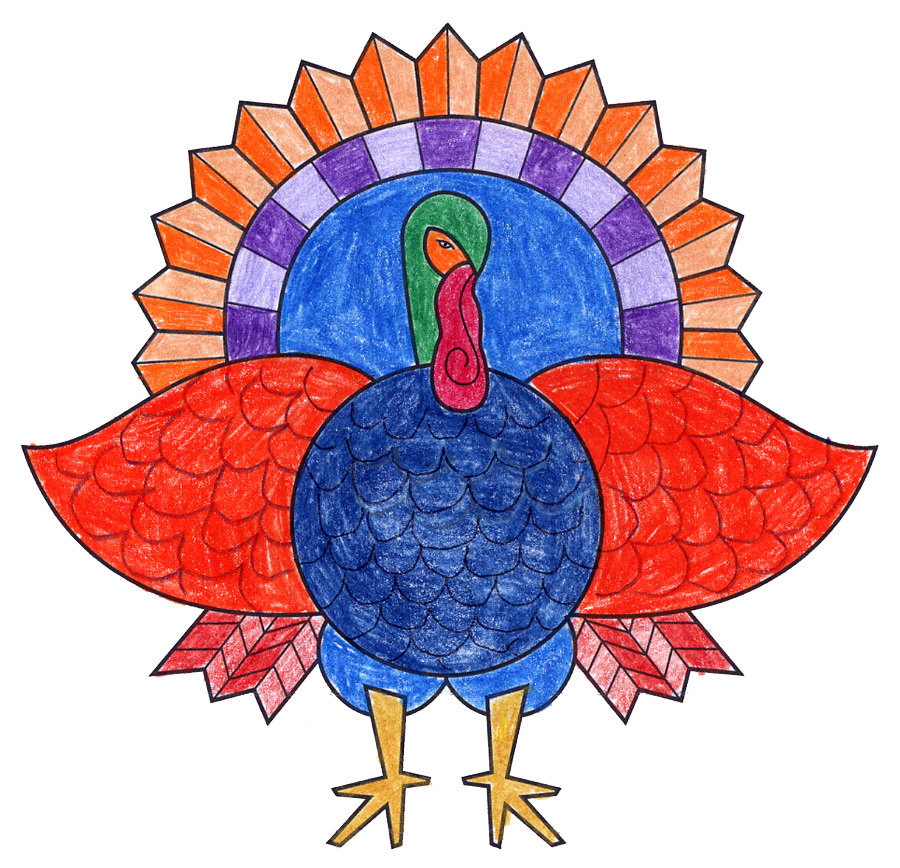 Here's a turkey that I think offers more creative fun than your average, realistic looking bird. The graphic lines of the tail and feathers offer LOTS of fun options about how you can fill them in.
Color harder and softer to create a dimensional look, or add in your own feathers to the body and wings. You could also just go full on abstract and design your own made up turkey. (Anything but that old trace your hand trick, which seems pretty unexciting to me.)
MATERIALS
Crayons or Colored Pencils
DIRECTIONS
Challenge students to color the tail and feathers so they look like they have dimension. If they choose one color, and alternate between coloring lightly and heavily, they will get some very fun results.
Save