Learn how to draw an easy Snowman with this simple step by step tutorial. It offers a different point of view than the regular snowman drawing.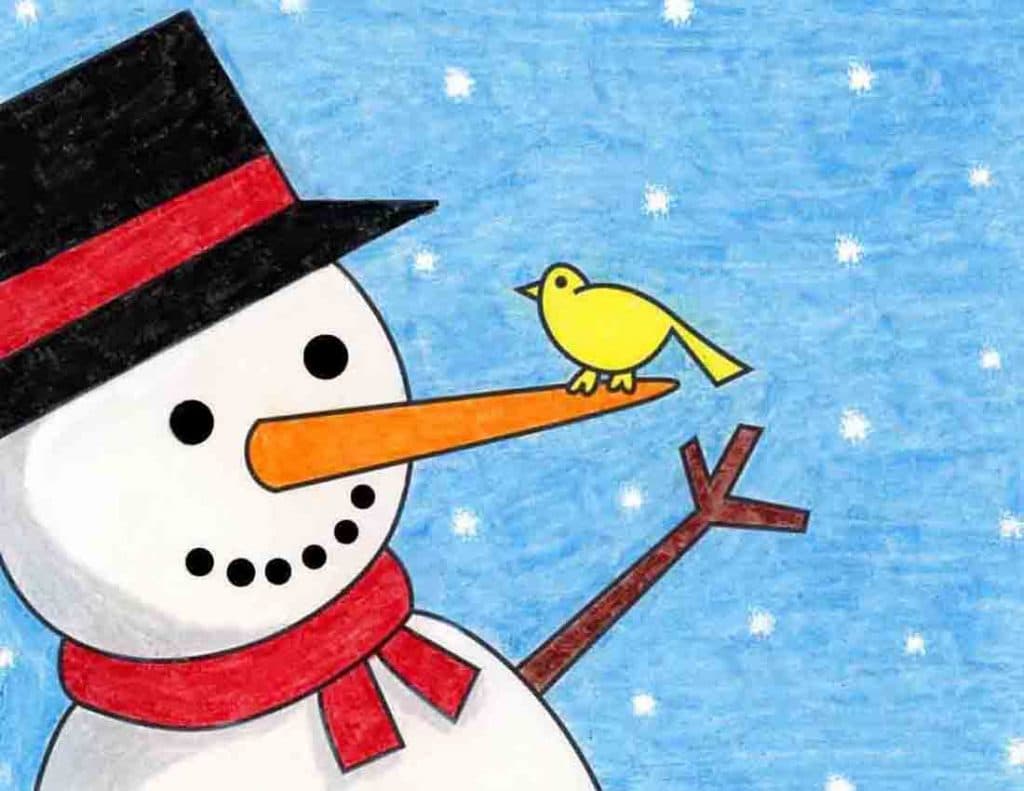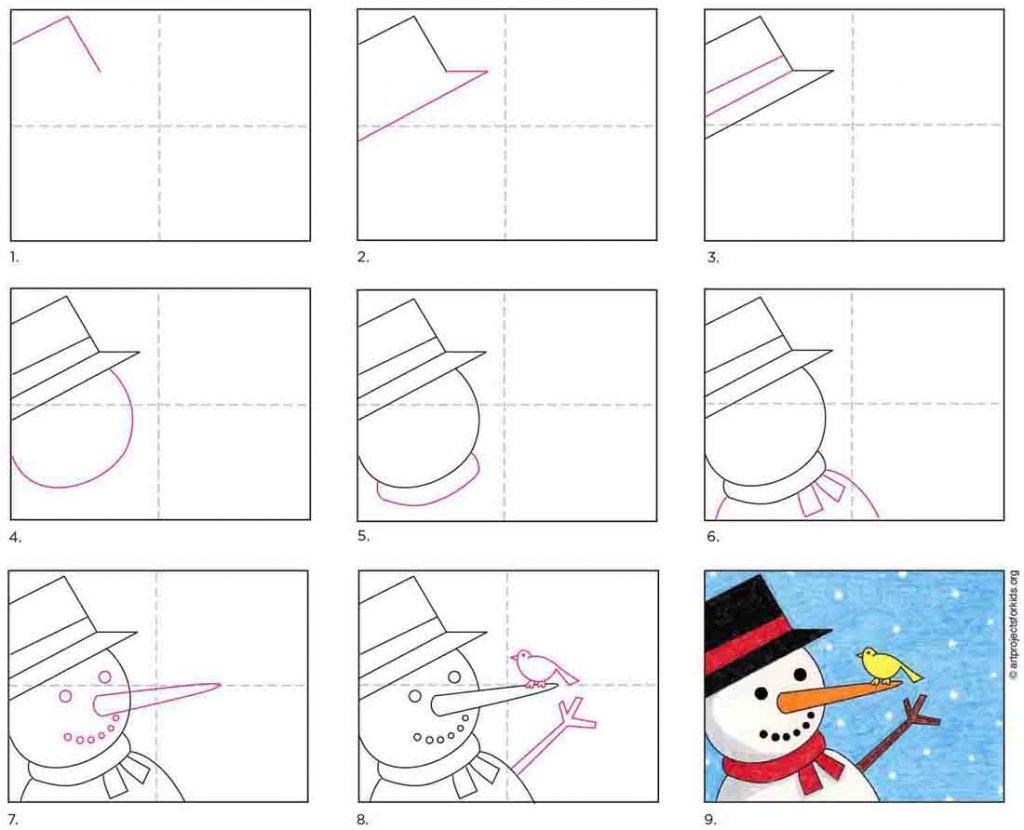 Snowman drawings don't have to always be saved as simple beginner projects. You know, the ones that start with three circles, are centered on the middle of the page, and have the usual arms, hat and face.
Who says you can't get closer to them? Like drawing just a close up of the head and face? And maybe not centered, but tilted a bit to give him or her more life?
This easy snowman tutorial does just that, and adds a little extra fun at the end with a cute bird too. It only takes a few changes to make a drawing that looks like it has much more of a story to it.
Note: Snowmen also make for great shadow practice. That grey crayon that Crayola makes often seemed useless to me for regular coloring, it's just so light. BUT, I found that it is perfect for adding light shadows to things. Thanks Crayola!
MATERIALS
Drawing paper
Black marker
Crayons
DIRECTIONS
Time needed: 25 minutes.
How to Draw an Easy Snowman
Start the angled hat as shown.

Finish with a brim.

Add a band to the hat.

Draw the circle head below the hat.

Add the band of the scarf.

Add the scarf ends and shoulders.

Draw the eyes, nose and mouth.

Finish with arm and bird.

Trace with marker and color.
More Winter Projects