How to draw easy buildings with the "look" of dimension, but not all the rules and regulations. First it's fun just to play around with the idea.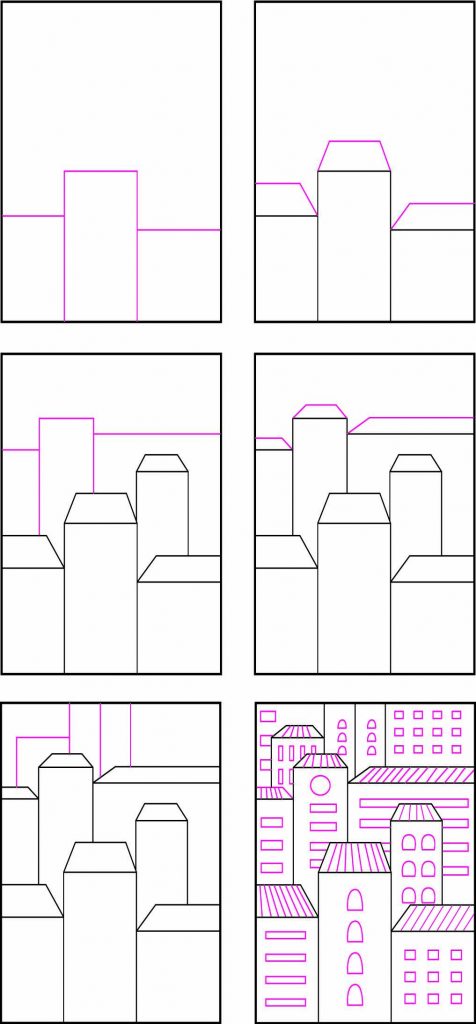 This project plays with the idea of dimension, but does not necessarily worry about following any rules. Young artists can just have fun making lots of layered buildings that completely fill up their page.

DRAW EASY BUILDINGS MATERIALS
• Draw Easy Buildings PDF Tutorial
• Drawing or multi-media paper
• Black Sharpie marker, fine point
• Black Sharpie marker, chisel tip
• Watercolor paint
Save
Save
Save
DIRECTIONS
1. Students follow the diagram to draw their buildings in pencil. Basically, they start with the building fronts, then add the dimensional roof lines behind, and repeat until the paper is full. When the paper is full of buildings, the roof lines, windows and doors are added.
2. The buildings are traced with a fine tip marker.
3. The windows are filled in with a chisel tip marker.
4. Watercolor paint is used to fill in the buildings.
LOOKING FOR MORE DRAWING PROJECT IDEAS?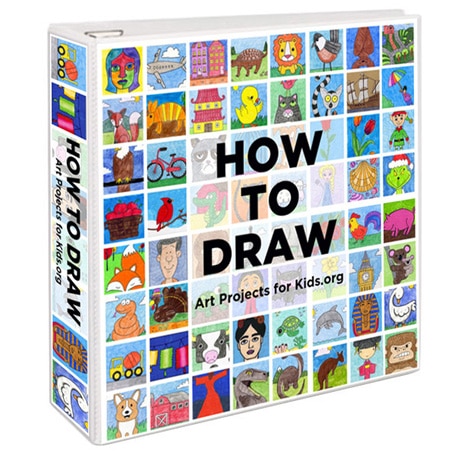 There are 200 fun and easy drawing tutorials made just for young artists in my giant How To Draw ebook.
All were created with lots of hands on classroom testing, and designed to take beginner artists from the first step to the last with clear and simple diagrams.
It's all you need to provide hours of drawing fun with tutorials for Animals, Fish, Insects, Birds, Landscapes, Plants, Transportation, People and much more. Just click on the book or title to learn more.