Thanks for your interest in my Sunglasses Portrait PDF tutorial!
The download link for your PDF is below, BUT FIRST … here are a few words about my "Self Portrait Art Projects" ebook that it comes from.
Self Portrait art projects can do so much more than just teach you how to draw a face.
They can offer connections to U.S. history, art history, pop culture, character themes and more, just to name a few.
Draw a Cubism face to learn about Picasso, a face like Lady Liberty to learn about history, a face in a grid to make a Minecraft portrait, and one holding a list of your goals for a lesson in character.
Think it might take hours to find such a collection? Not anymore!
Everything that was just mentioned above is included in my "Self Portrait Art Projects" ebook.
See what a difference clear instructions and step-by-step tutorials can make.
Years of classroom experience taught me that the best way for students to learn how to draw something new, whether it was with a teacher or by themselves, was to break the project into clear and simple steps. All of my tutorials follow the same simple nine box format to take students from the first step the last, and encourage direction following as well. Many fun templates, like this lined paper, are included as well.
Here's what a few satisfied customers have recently shared about my drawing projects.
Get your Self Portrait eBook Now!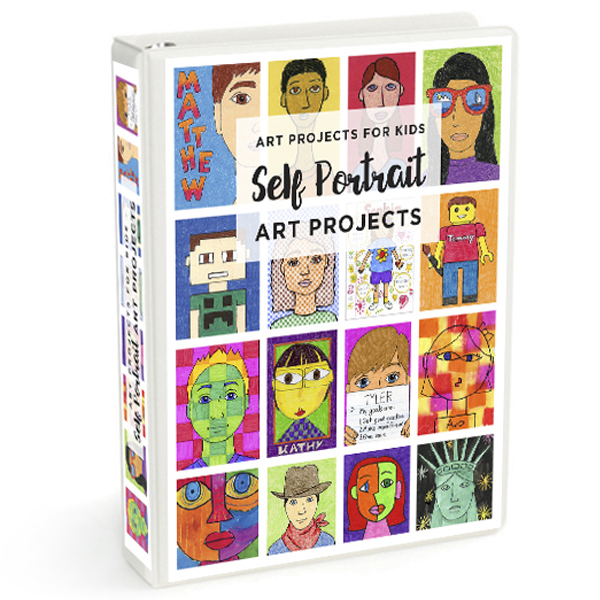 Thank you!
Now here's your button to download your Sunglasses Portrait PDF tutorial.