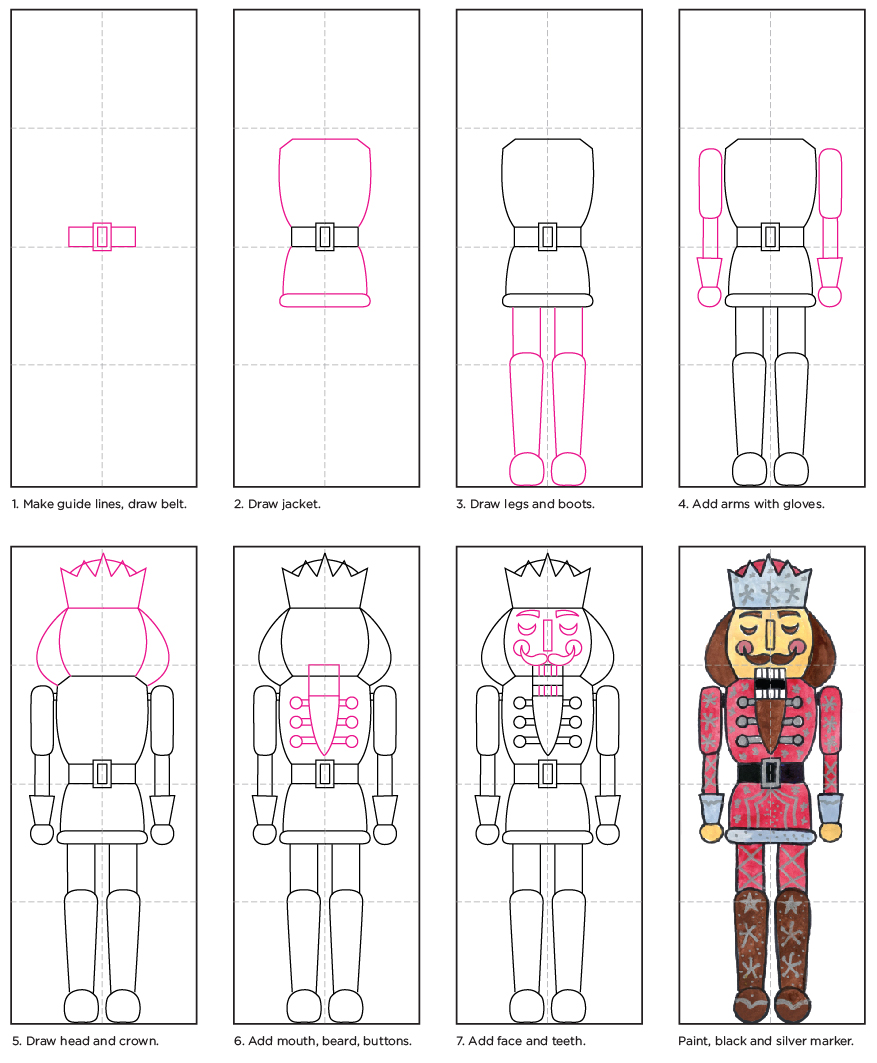 I've found that drawing fancy nutcrackers are a great body proportion lesson, not to mention practice in symmetry, but I'd like to offer my older students some more creative ideas on how to draw one. This guy here should do the job, plus students can give him a fancy finish when complete, with a silver Sharpie marker.
• View and download Fancy Nutcracker PDF tutorial
MATERIALS
• Multimedia paper
• Sharpie permanent marker, black
• Sharpie permanent marker, silver
• Crayons
• Liquid watercolor paint
DIRECTIONS
PREP: Print or draw guidelines on paper.
1. Students draw the nutcracker according to the tutorial.
2. The drawing is traced with the permanent marker.
3. Crayons are used to color the face.
4. The nutcracker is painted with watercolor paint.
5. When dry, draw some patterns on the top with a silver Sharpie.
Save
Save
Save