Learn how to draw a Baby Fox with this easy step by step tutorial. A larger head will always add a baby-like quality to a drawing.
Because you can never have too many fox tutorials, this one is dubbed 'Baby Fox' so as not to get confused with my two other options. The head that fills the top half of the paper just lends itself to something that looks more childlike, and the sweeping tail allows for a simple body shape below.
If students are drawing a fox for the first time, this tutorial would probably be my first choice. As I mentioned above, the focus is just on the face, which is large and symmetrical and definitely says FOX when drawn and colored in.
For other fox-loving options, scroll below to see a Simple Fox that also shows the front legs, and a Red Fox that looks even a bit more realistic. Maybe it's time for foxes to get their own week at your home or classroom.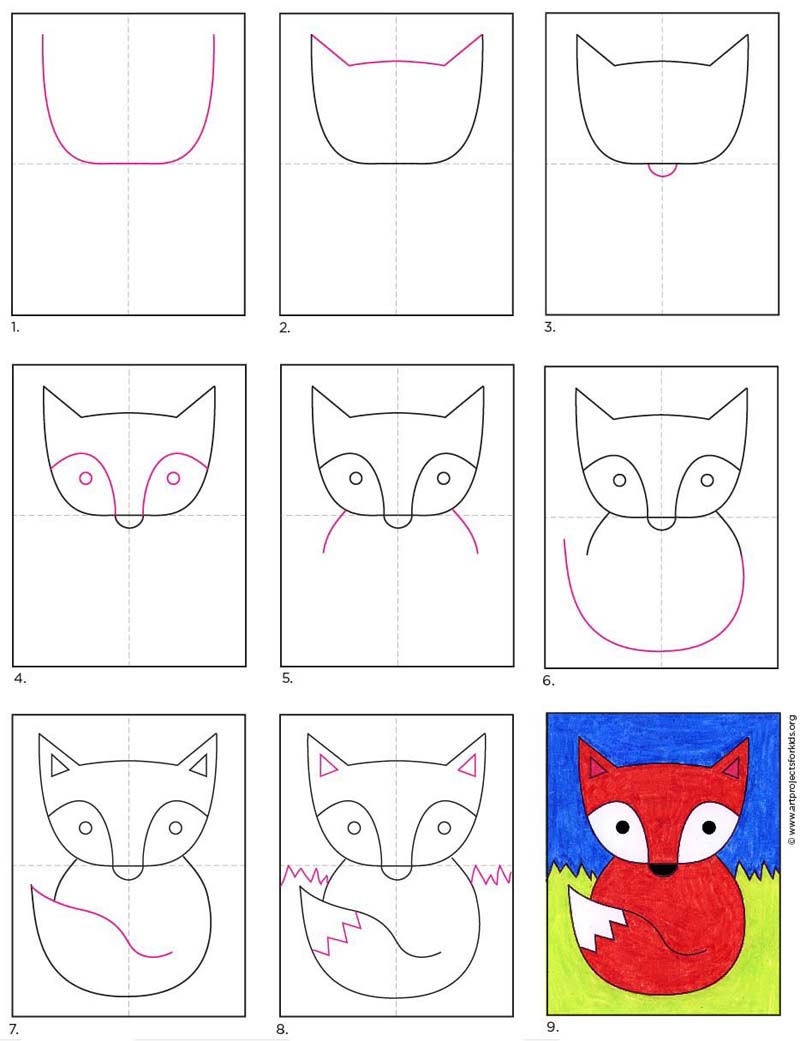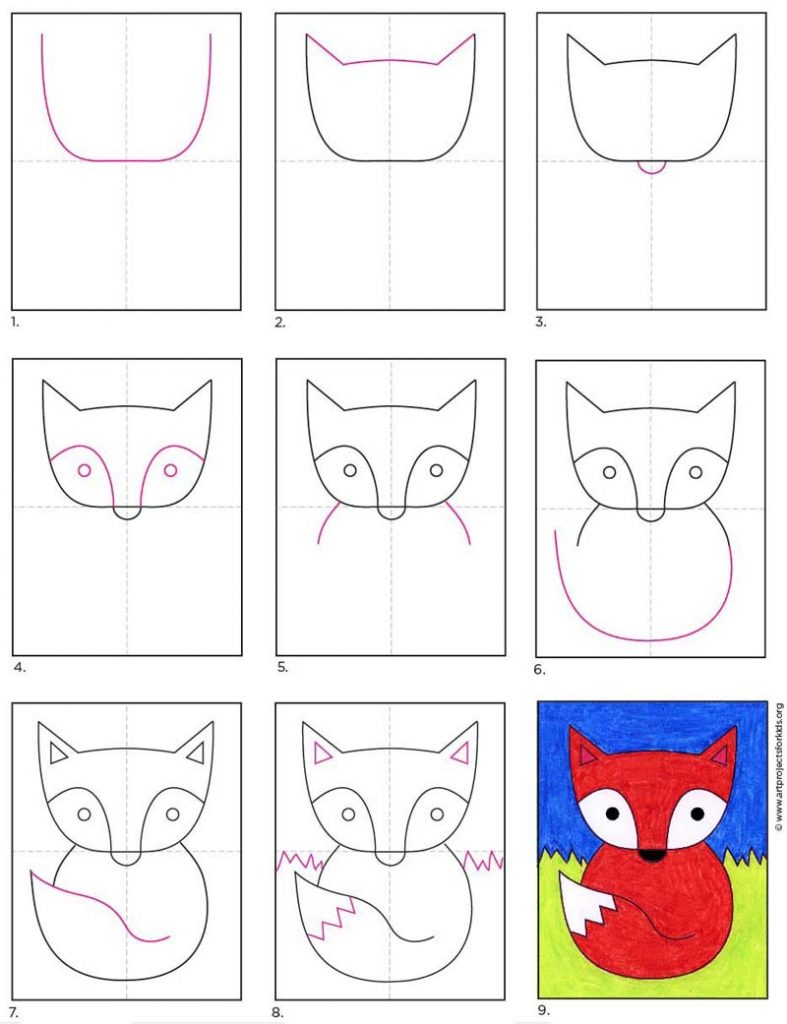 MATERIALS
Drawing paper
Black marker
Crayons
DIRECTIONS
Time needed: 30 minutes.
How to Draw a Baby Fox
Draw a large U.

Connect top with ears.

Draw a nose.

Add curved line and eyes.

Start the shoulders.

Continue the bottom line.

Finish the tail.

Add tail, ear details and horizon.

Trace with marker and color.
Student Artwork
More Fox Projects