Learn how to draw a cartoon turkey and add some extra personality to this iconic bird. A fun and simple hat will do the trick.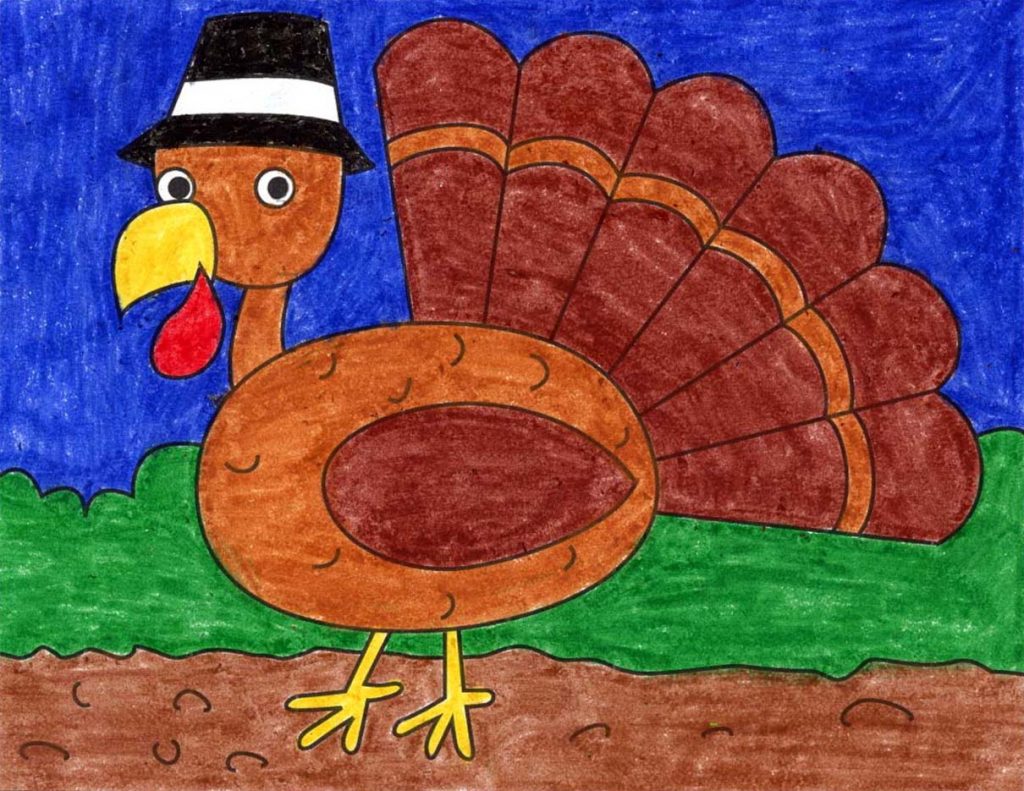 There's certainly more than one way to draw a turkey, they just tend to have different levels of complexity. Drawing one from the front is great for symmetrical drawing, but a side view lets you see more of their distinctive profile too.
This one is great for younger elementary students as the shapes are all pretty basic, and the added hat gives permission to be a little silly.
MATERIALS
Drawing paper
Black Marker
Crayons
DIRECTIONS
Time needed: 35 minutes.
How to Draw a Cartoon Turkey
Draw an oval.

Draw a U shape and neck.

Draw a hat.

Add a beak to the head.

Erase gray line. Draw head, hat details.

Draw radiating feather lines from body.

Connect feathers, add wing and feet.

Add a background.

Trace with marker and color.
MORE TURKEY PROJECTS