Looking for easy to draw turkey inspiration? This symmetrical version works well with all kinds of media. Here are some variations I've tried over the years.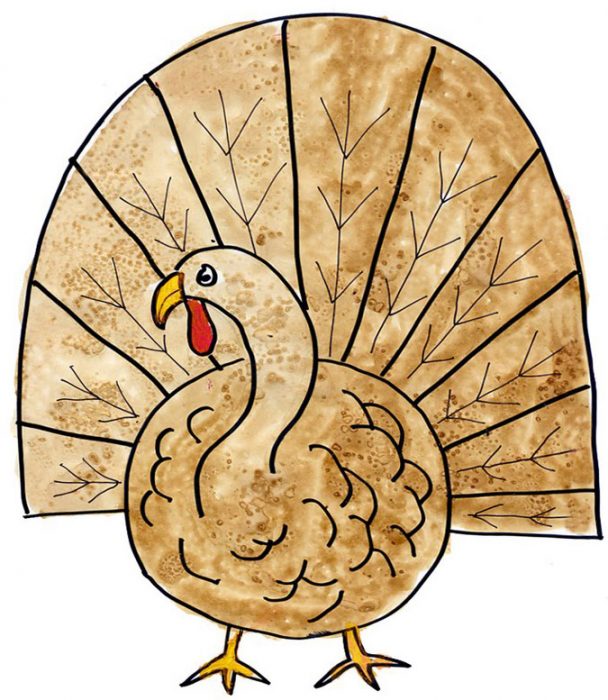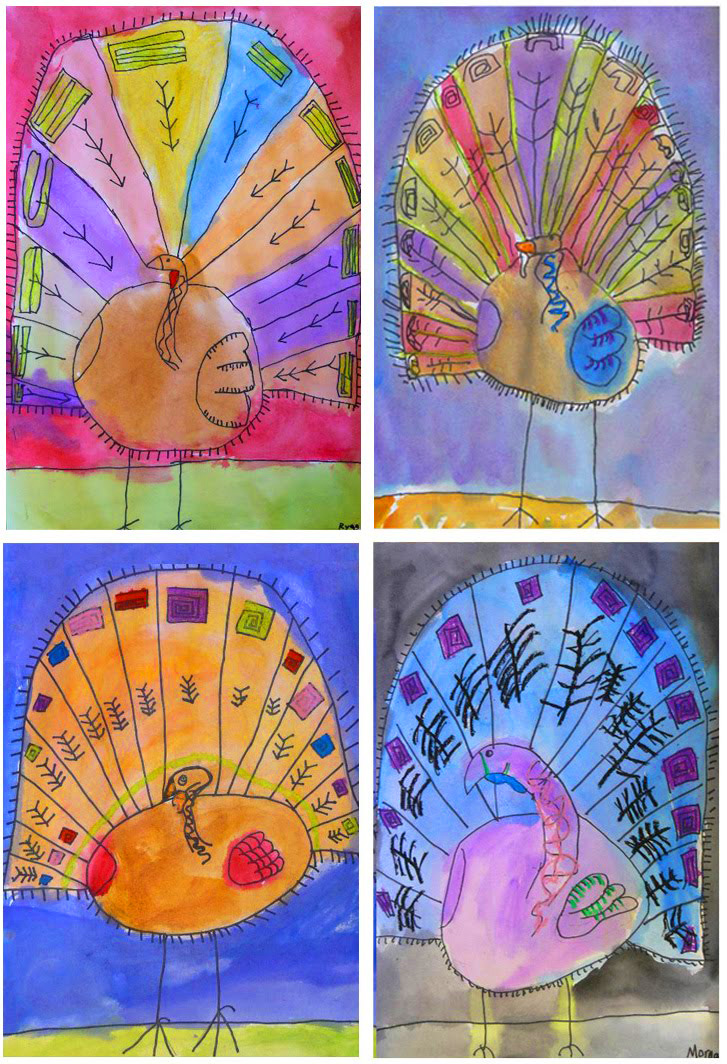 Volunteer art docent Tricia from Brentwood, CA had her 4th grade students first draw them on 12×18 white paper with Sharpies. They added oil pastel accents and finished with water color from edge to edge. Love the color!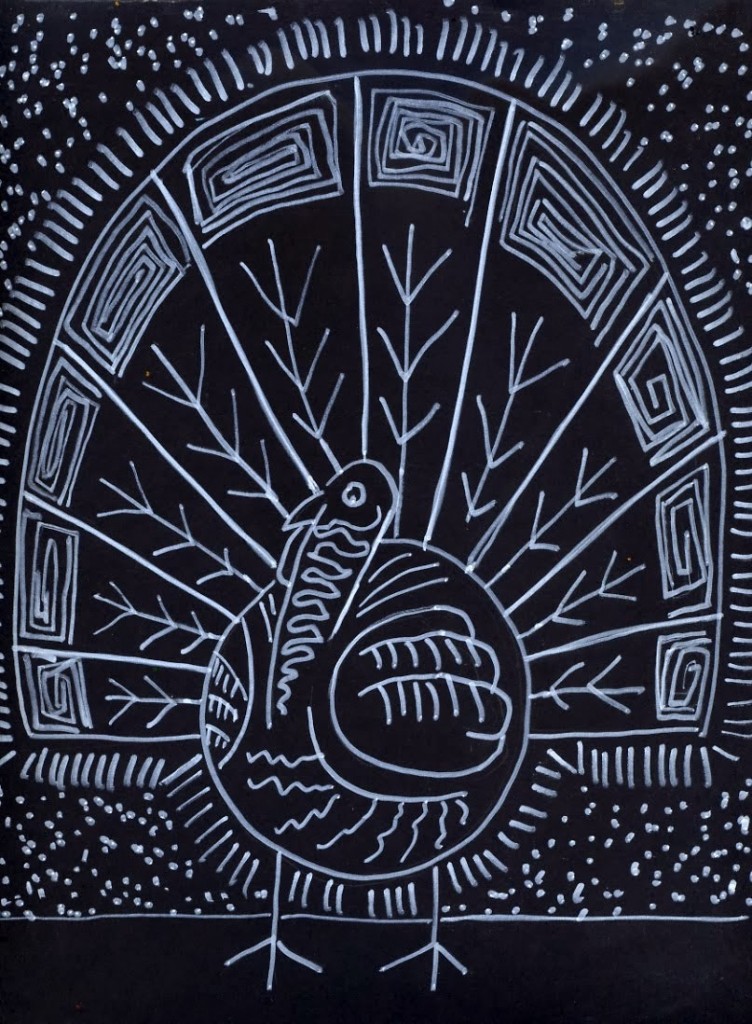 Marker, watercolor, tempera and poster markers – they all start with this PDF tutorial that you can download below. If you choose to paint, large paper (like 18″ x 24″) is fun for younger students as it gives them room to draw all those fun feather details.
Save
Save
Save
Save
MATERIALS
• Easy to Draw Turkey Tutorial
• Crayons or paint or markers
• Sharpie, black, fine point
DIRECTIONS
1. Print a tutorial for each student. Guide lines are added to a sheet of paper before the drawing is started. Folding the paper in half both ways will do the trick, or you can print them lightly with a printer too. Students follow the tutorial to draw the turkey.
2. The drawing is traced with a Sharpie marker. Erase the extra pencil lines when the drawing is complete.
3. Color the drawing carefully with crayons, or paint, or draw with markers.