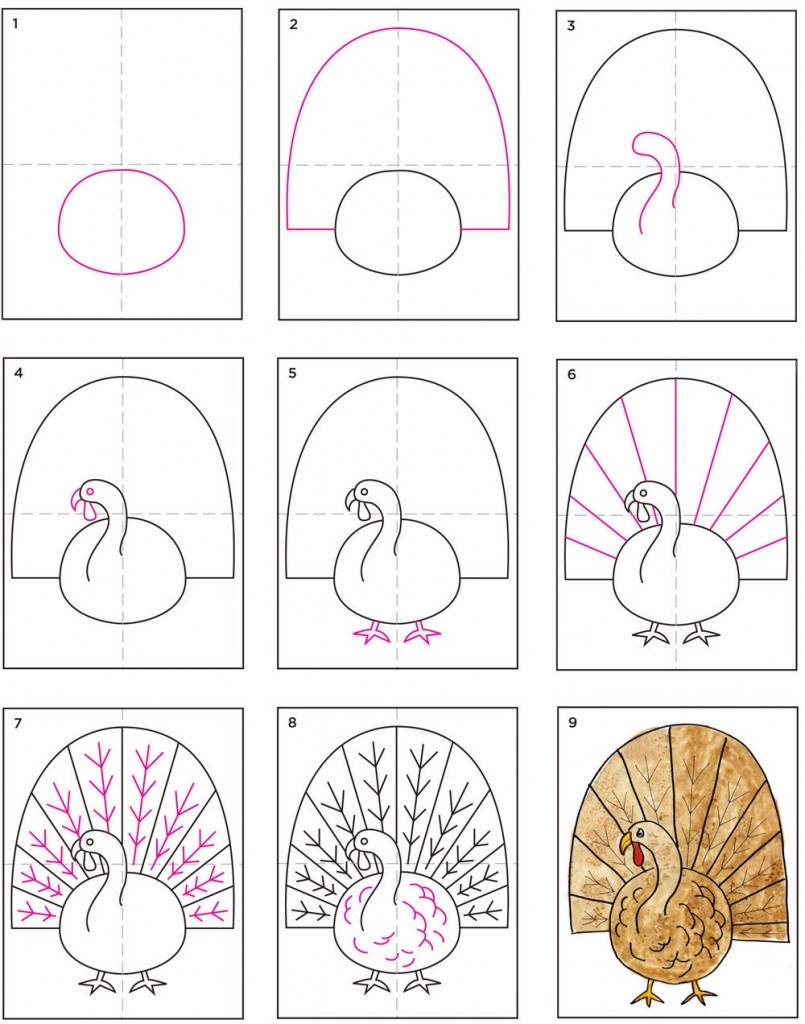 Looking for some turkey art inspiration? Here are some variations I've tried over the years.
Marker, watercolor, tempera and poster markers – they all start with this PDF tutorial that I am happy to share below.
PREP
• View and download Turkey PDF Tutorial
MATERIALS
• Crayons or paint or markers
• Sharpie, black, fine point
DIRECTIONS
1. Print a tutorial for each student. Guide lines are added to a sheet of paper before the drawing is started. Folding the paper in half both ways will do the trick, or you can print them lightly with a printer too. Students follow the tutorial to draw the turkey.
2. The drawing is traced with a Sharpie marker. Erase the extra pencil lines when the drawing is complete.
3. Color the drawing carefully with crayons, or paint, or draw with markers.
Save
Save
Save
Save