Learn how to draw a windmill, which have been included in many a Danish landscape painting for centuries.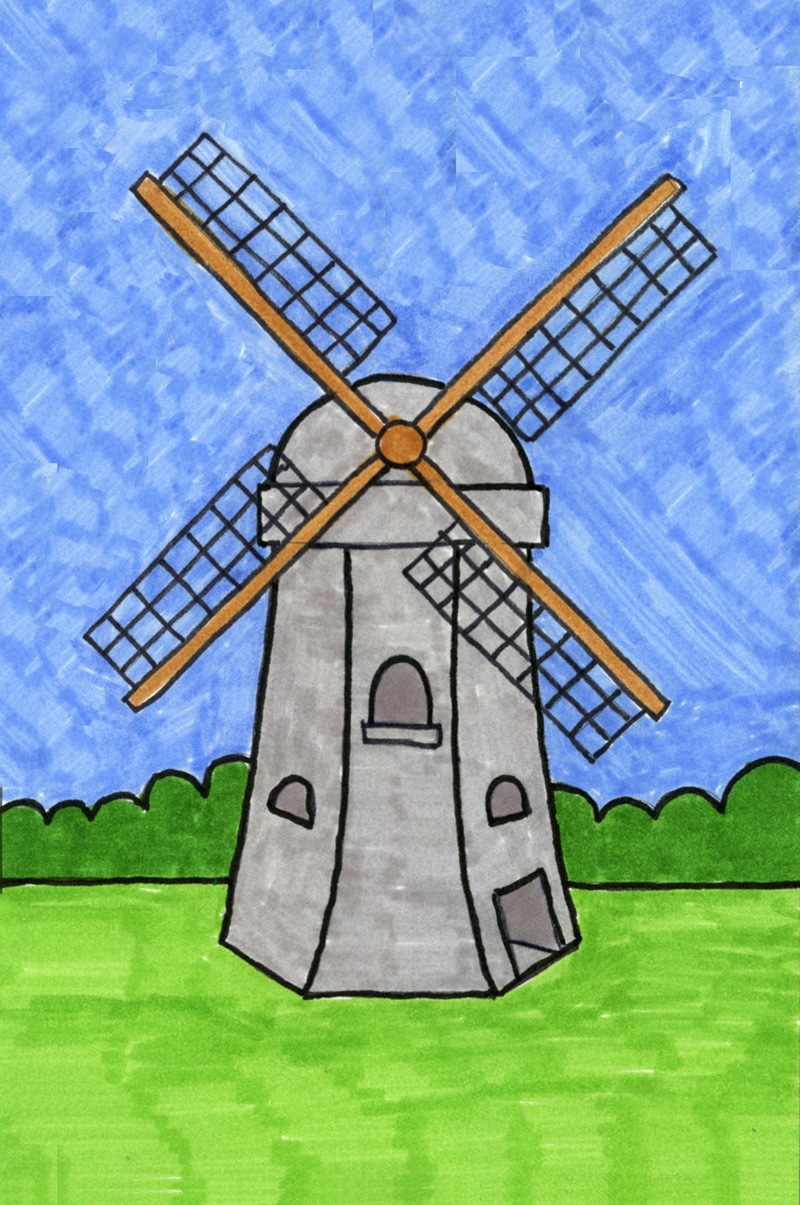 Their job was to use wind energy to turn any raw material that needed pounding into a tradeable product. They also pumped water out of the ground to make it more useful for farming.
This tutorial breaks their unusual shape into 12 easy steps, which will help any student first draw a symmetrical base, and then add the rotating blades. Students looking to add even more detail, can find some places to add shadows, or lots of colorful flowers.
MATERIALS
*The above product links are referrals. If you click through and take action, I'll be compensated a small amount, at no extra expense to you.
LOOKING FOR LANDSCAPE PROJECTS?
Learn how to "Draw Landscapes" with this collection of tutorials that spans cultures, climate, composition, perspective and more.
Included are 20 drawing projects with a step-by-step tutorial, full size line drawing sample, finished color sample and grid template for printing.
You even get your own cover and spine art, so you can create your own binder exactly as this one is here. Click on the book or title to learn more.
DIRECTIONS
Time needed: 1 hour.
How to Draw a Windmill
Make guidelines. Draw a rectangle.

Add a dome shape on top.

Start walls with curved lines.

Add two longer curved lines.

Connect the bottom with straight lines.

Draw a circle in the dome.

Draw a large skinny X.

Add a rectangle to each.

Add lines inside each panel.

Draw windows and door inside the building.

Add a horizon line and landscaping.

Trace with a marker and color.