If you need a Christmas drawing idea for kids, this oil pastel candle drawing works for many different religions.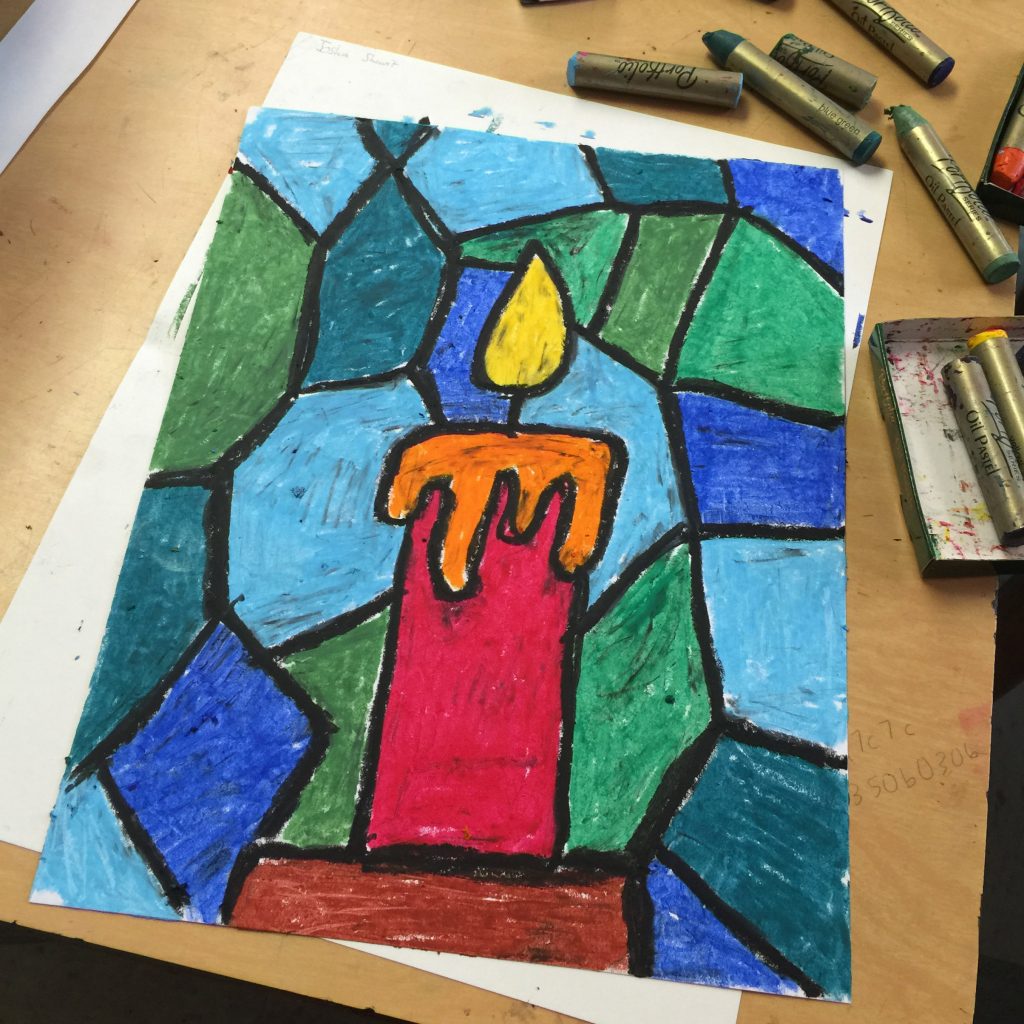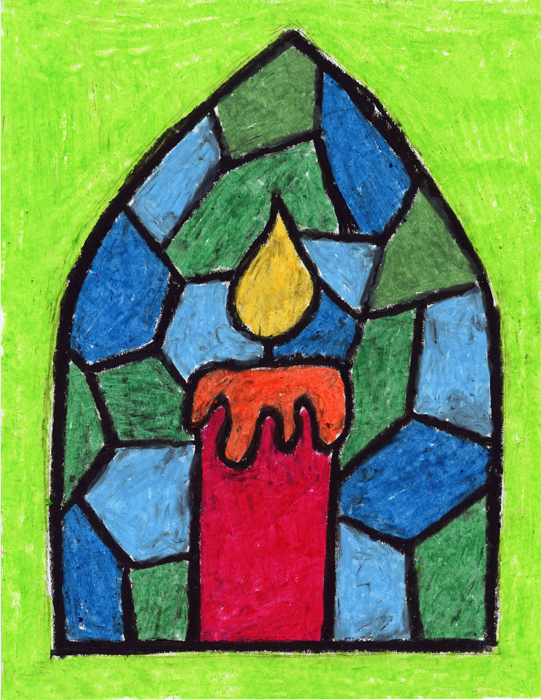 I recommend drawing the candle and tracing all the lines several times with a black pastel so they are really thick. When you color in the shapes at the end, you will probably get smudges of black, but in this case it only adds to the look of old stained glass. Embrace the smudges!
OIL PASTEL CANDLE MATERIALS
Drawing paper
Card stock paper
*The above product link is a referral. If you click through and take action, I'll be compensated a small amount, at no extra expense to you.
DIRECTIONS
Time needed: 1 hour.
How to Draw a Candle
Make guidelines. Draw a frame.

Draw the melting wax.

Add candle sides below.

Draw a large flame above.

Start drawing background Y shapes.

Some Ys can be on their sides.

Continue making more Ys.

Make sure all are closed spaces.

Trace well with a black pastel and color in. Warm candle colors, cool glass.