A cute snowman drawing doesn't have to be small and flat. In fact, they are a great subject to make look more dimensional.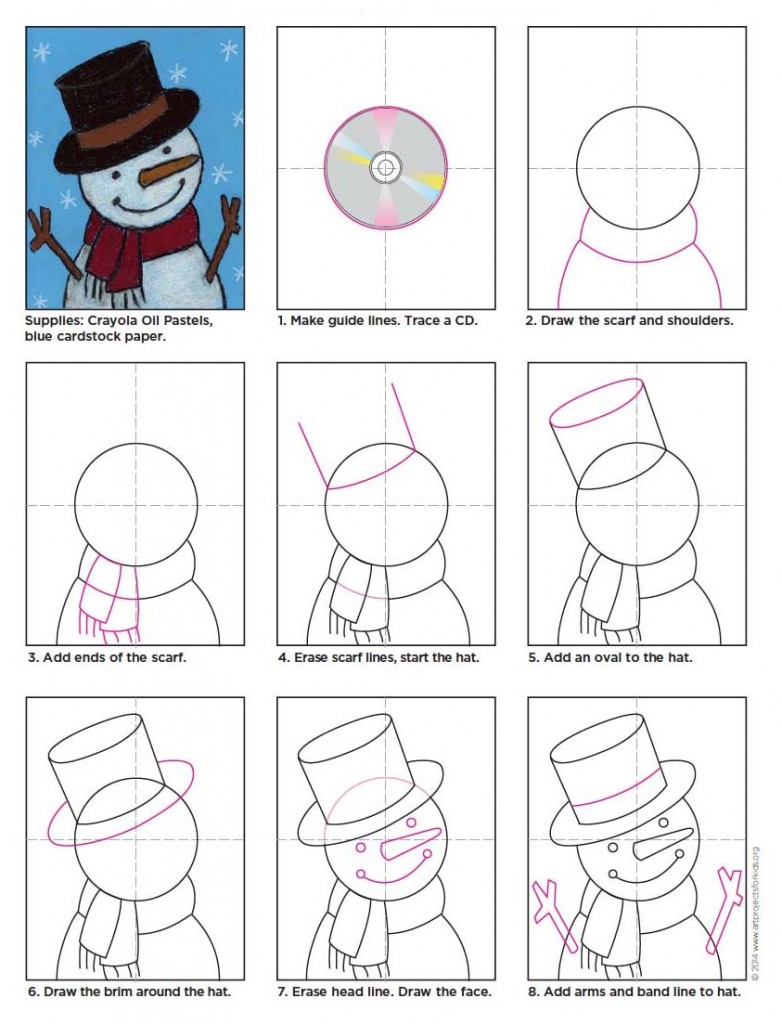 If you start with an old CD for tracing, you'll be guaranteed to get your snowman off to a great start. Getting that first circle down on the paper (not too big, not too small) makes all the difference in the world.
• View and download Snowman Tutorial
MATERIALS
• Cardstock paper
• Old CD, for tracing
• Oil pastels
DIRECTIONS
PREP: Print a color tutorial for students to share.
1. Students start their drawing by tracing a CD in the middle of the paper.
2. The rest of the snowman is drawn according to the tutorial.
3. Oil pastels are used to color in the snowman.
4. Little snowflakes are drawn around the outside.
Save