Winter painting projects for elementary students work best, I believe, when the subject and supplies are kept simple, simple, simple. This just requires a black marker, white crayon, and blue and black paint.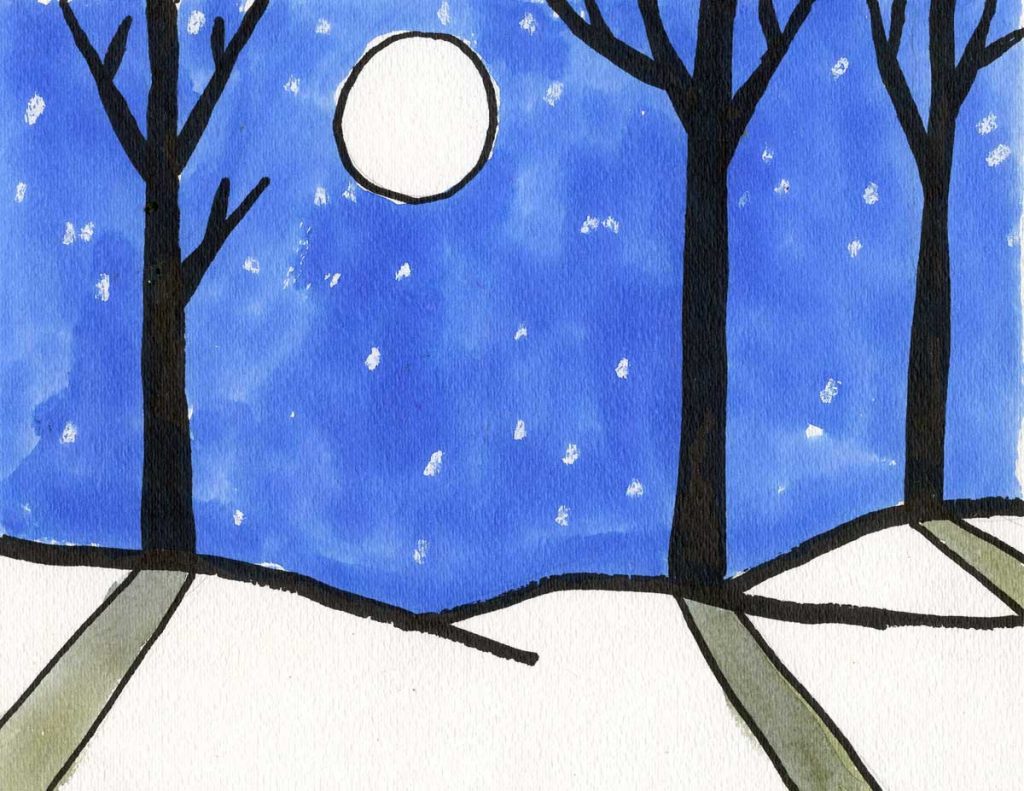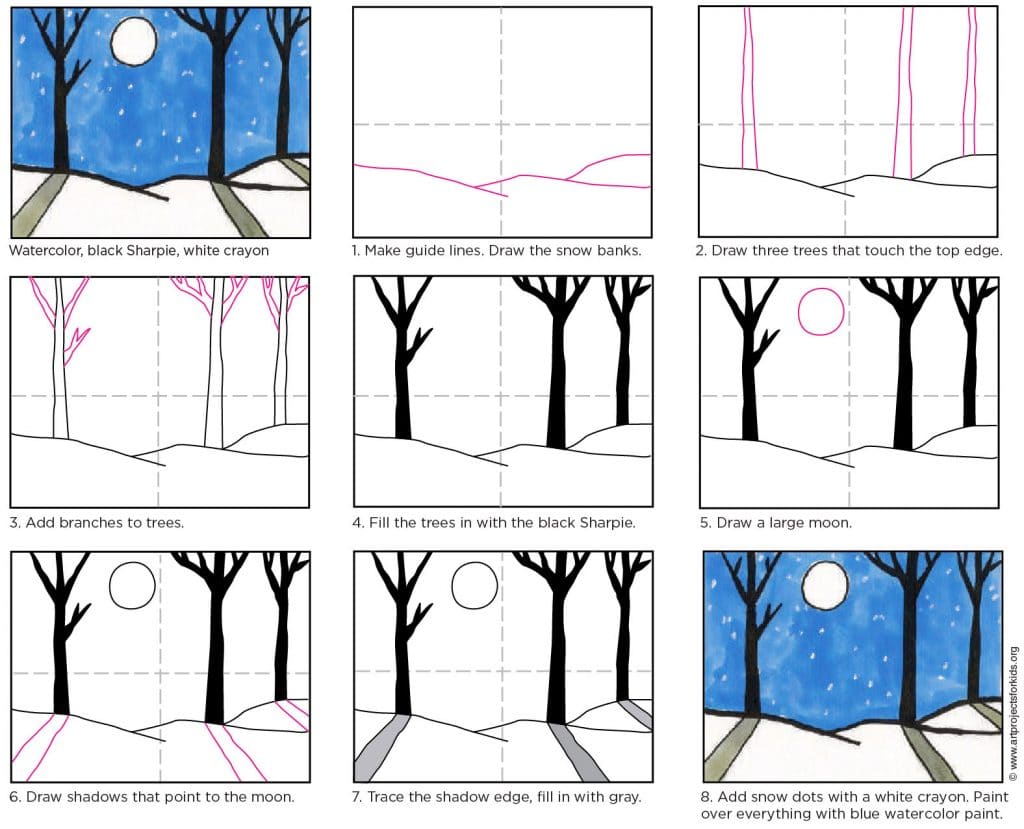 The shadows cast by the moon are easy to see on the winter snow and offer a beginning lesson in drawing and painting with a source of light. This keeps things pretty simple, with just three tree shadows that all need to point to the moon.
The black Sharpie keeps the colors bright, without allowing any paints to run together. White crayon dots for snow, add a nice extra snowy touch.
MATERIALS
White crayon or paint marker
*The above product links are referrals. If you click through and take action, I'll be compensated a small amount, at no extra expense to you.
DIRECTIONS
Time needed: 1 hour.
Make a Winter Painting
Draw the snow banks.

Add three trees that touch the top of the paper.

Add branches, some long and some short.

Fill in the trees with the Sharpie.

Draw a large round moon.

Draw shadows on the snow that point to the moon.

Trace the shadow and paint with watery black paint.

Add lots of heavy white crayon dots for snow. Paint all with blue watercolor.
Save
Save