Winter art projects for elementary students work best, I believe, when the subject and supplies are kept simple, simple, simple.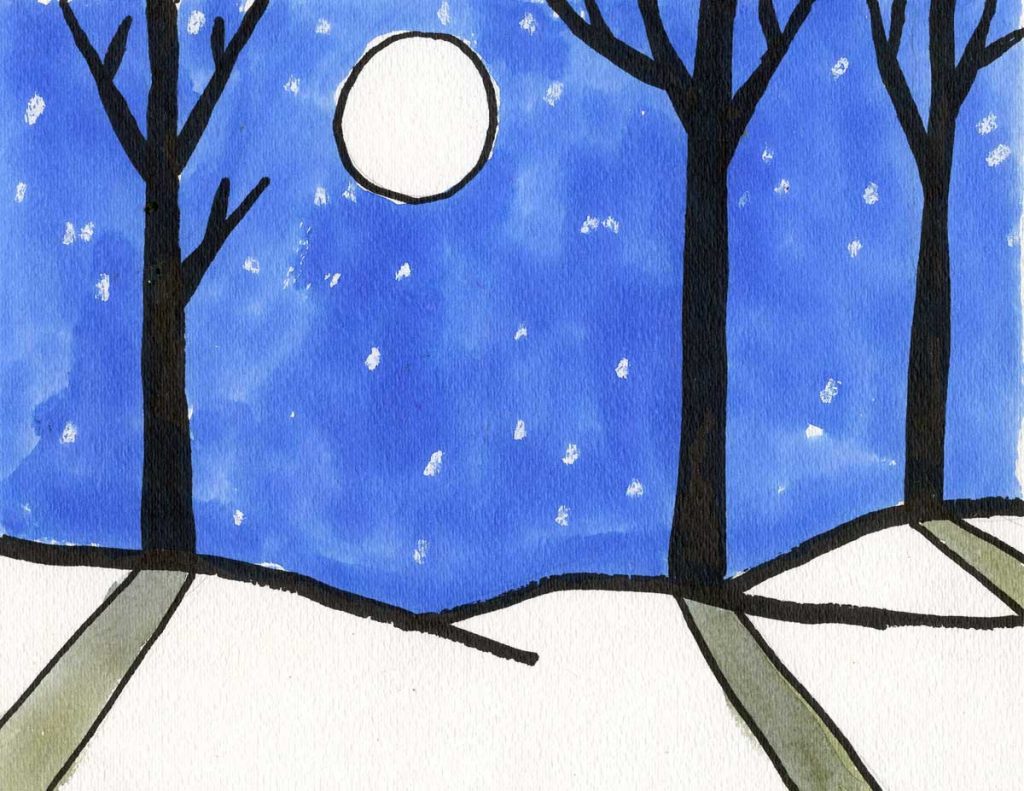 The shadows cast by the moon are easy to see on the winter snow and offer a beginning lesson in perspective.
MATERIALS
• Trees with Shadows Tutorial
• Watercolor paper
• Black Sharpie marker, chisel tip work great*
• Liquid watercolor paint, blue and black
• White Sharpie paint marker, water-based
*The above product link is a referral. If you click through and take action, I'll be compensated a small amount, but at no additional cost to you.
DIRECTIONS
1. Draw the landscape according to the tutorial.
2. Paint the sky with blue watercolor.
3. Paint the tree shadows with watered down black paint. Let dry.
4. Add dots of snow with the white Sharpie paint marker.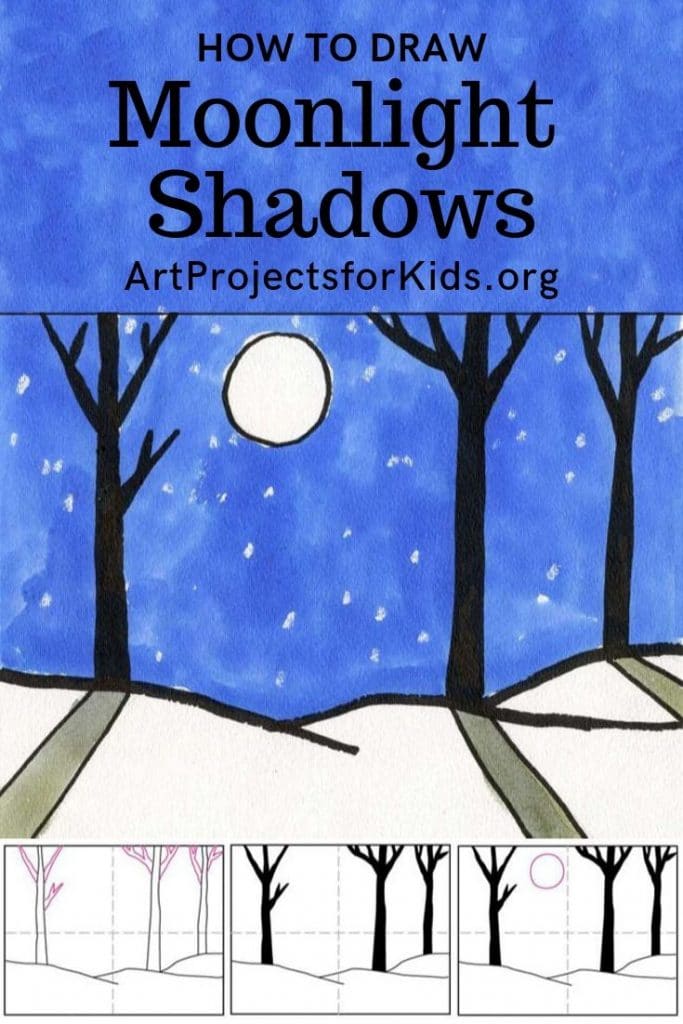 Save
Save