If you are looking for a Mother's Day Cards for kids to make, this one checks all the boxes: artsy, colorful, and even stands up for display.
There are two easy ways to make this card, and you can let your supplies and/or time to prep dictate which way to go.
One: Cut down a large sheet of white construction paper into a long panel that you fold in thirds. Students trace cardboard letters (from PDF template) and then proceed to color. (The tracing practice is good for kinders.)
Two: Print the letters from the PDF template provided on to letter size card stock paper. Trim to the outside square, tape three panels to spell M-O-M, and color.
MATERIALS
Poster board for templates, if you want to trace letters instead of print
White construction paper 12″ x 18″ or white letter card stock paper
Oil pastels or crayons
*The above product link is a referral. If you click through and take action, I'll be compensated a small amount, at no extra expense to you.
DIRECTIONS
PREP: Cut large white construction paper (12″ x 18″) in half to make panels of 6″ x 18″. Fold the panels into thirds to make a card that measures 6″ x 6″. Arrange folds so that the card makes a "Z". Cut lots "M" and "O" block letters for the students to trace. To save time, I left the "O" without the center cut out so students could just draw their own.
The students are to center the letters in each panel, trace with a pencil, and then with a black marker.
The students colored in a different pattern inside each letter, and then different colors for the background.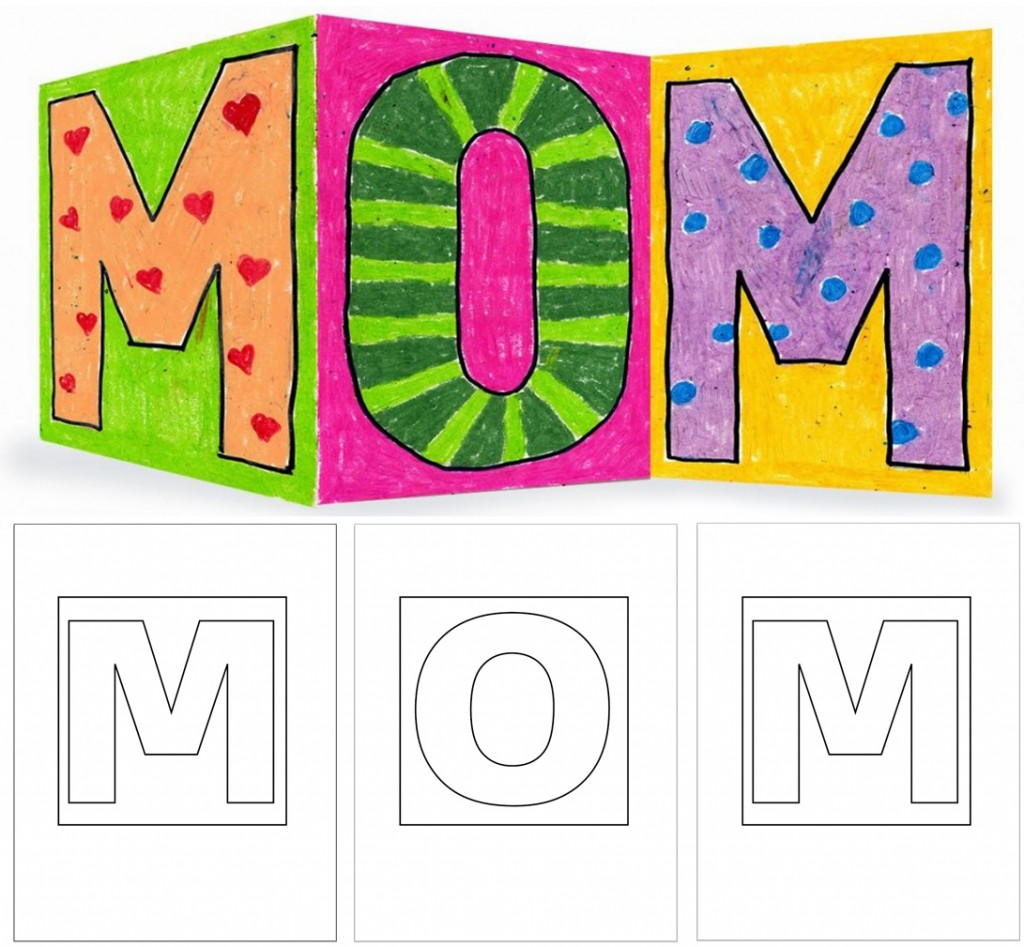 Save
Save
Save