Pumpkin art projects can teach valuable lessons about positive and negative shapes and still make some very cool Halloween art.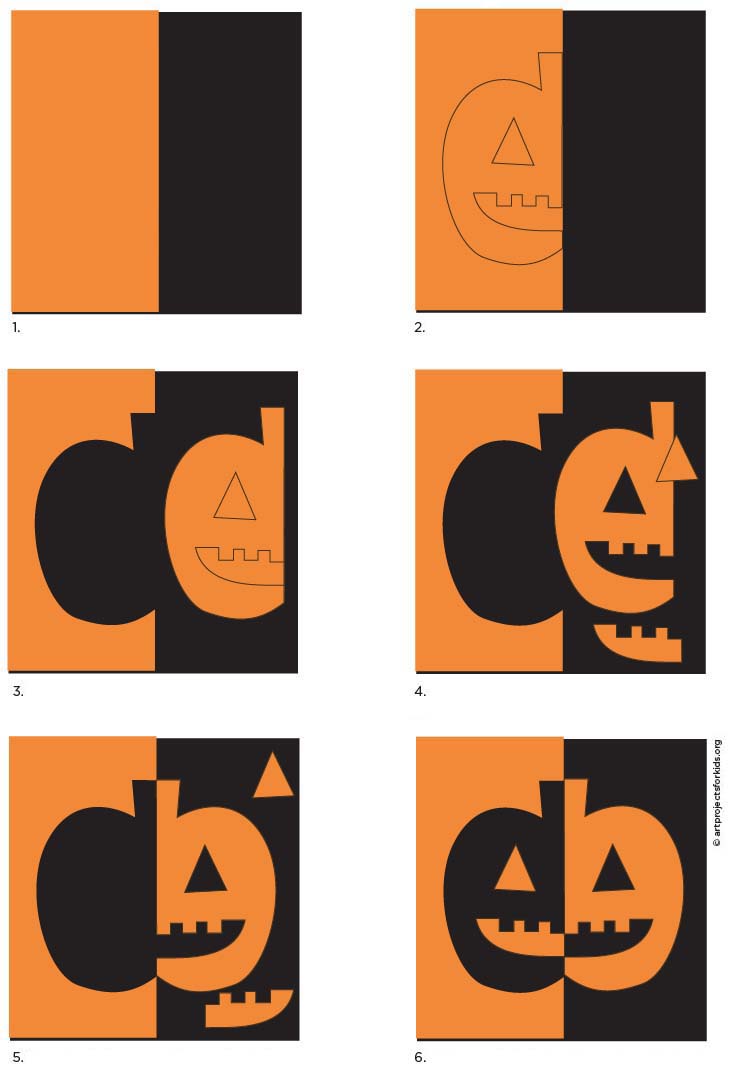 This project requires students to flip and glue down their cut out shapes to mirror the other side. You can't get more literal than that as a definition of symmetry.
IMPORTANT TIP: The pumpkin mouth, eye and mouth shapes need to be cut out as ONE piece, as they are going to be used for the other side. Cutting things out in small pieces will create a puzzle that can maybe be put back together in a pinch, but can be a pain.
Note: The best way to cut out the eye is to just make a slit from the side and then cut out the triangle. When the paper is glued down, the slit will barely show.
MATERIALS
Black cardstock or construction paper
Orange card stock or construction paper, cut to 5.5″ x 8.5″ panels
Scissors
Glue stick
Black marker (for variation project)
Silver metallic marker (for variation project)
DIRECTIONS
Time needed: 45 minutes.
Make Pumpkin Art Projects
Place the half orange paper on top of the full black one.

Draw half the face on the orange paper.

Cut out the half orange pumpkin.

Cut out the mouth and eye, all in ONE piece.
Making a slit over to the eye works best.

Glue down the orange panel.
Match the orange pumpkin corners and glue.

Match the orange mouth to the black and glue.
Place the orange eye and glue.
The steps to making this pumpkin are pretty basic, but it really helps to try to explain it in clear, basic steps. You can see how I diagrammed all the steps on my front board in a photo below.
One cool tip to share is that there will be no waste when they are done. Everything that is going to be cut out is going to be used!
PROJECT VARIATIONS
If your older students can do the initial cutting and gluing without a lot of struggle, try continuing the positive / negative theme a bit further and have them add details on either side with black marker, and a silver metallic marker (which will look pretty white without the expense of a white paint marker.)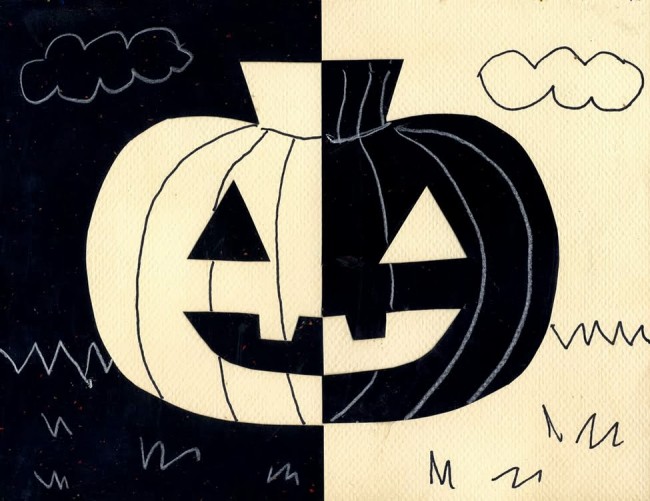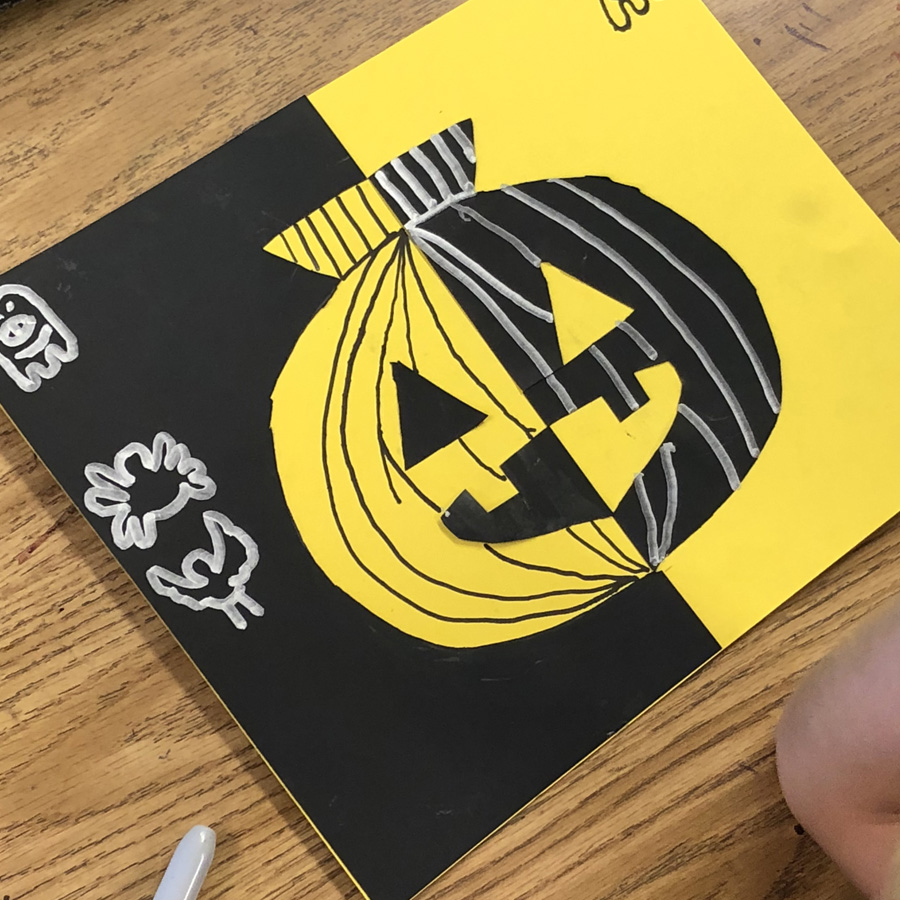 More Halloween Projects