Learn how to draw Baby Yoda with this easy step by step tutorial, and then place him in on a super cool planet, surrounded by lots of stars.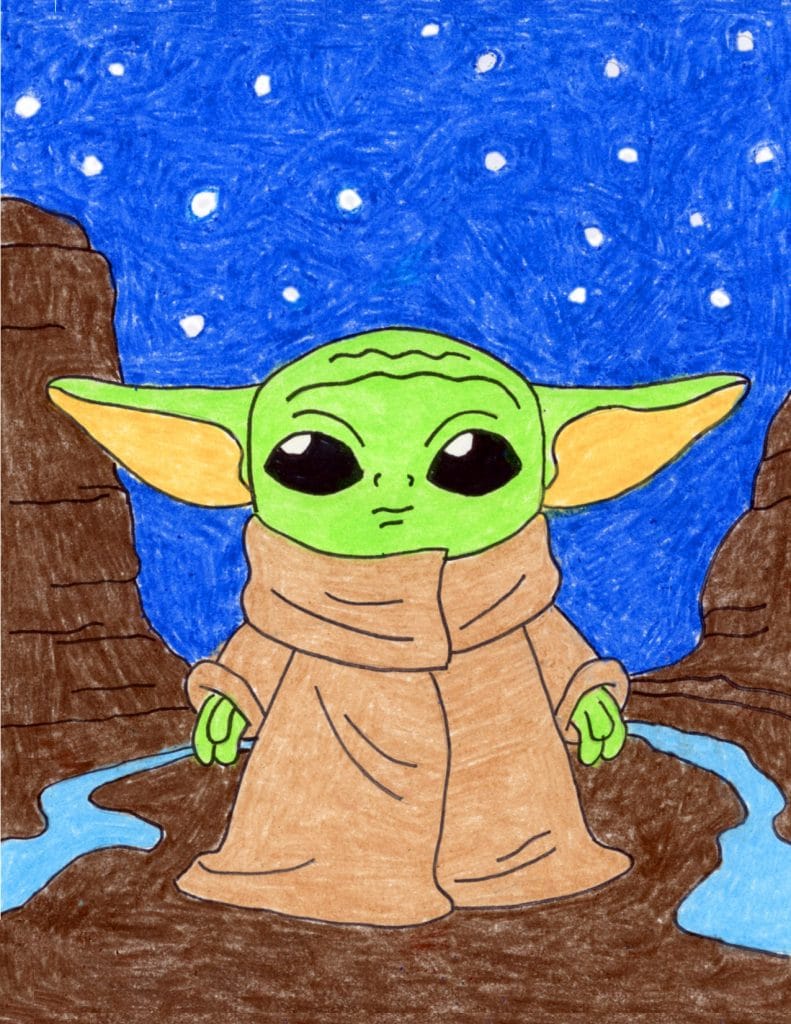 OK, so you're not imagining things, this is the second Baby Yoda tutorial I have created, but here are the reasons why:
• My first Baby Yoda focuses more on just a simple body. It fills a horizontal page and allows for easy drawing, but some older students might want to add more details. Like a robe that drapes and hands with three fingers.
• This new portrait layout leaves much more vertical space that can be filled with an interesting background.
• The other Yoda is also drawn with markers, and I'd like to show everyone what is also possible with just plain old crayons. No fancy supplies, just good old-fashioned coloring.
MATERIALS
Drawing paper
Black marker
Crayons
DIRECTIONS
Time needed: 45 minutes.
How to Draw Baby Yoda in Space
Start the top of the head as shown.

Draw a wrapped collar below.

Draw two symmetrical ears.

Finish the face, starting with the eyes.

Draw the robe (without the sleeves).

Add the sleeves.

Draw hands and robe wrinkles.

Erase lines in fingers. Draw a background.

Trace with a marker and color.