Learn how to draw an easy Christmas Tree with a step by step tutorial. Try adding the branches in layers to get this pretty look.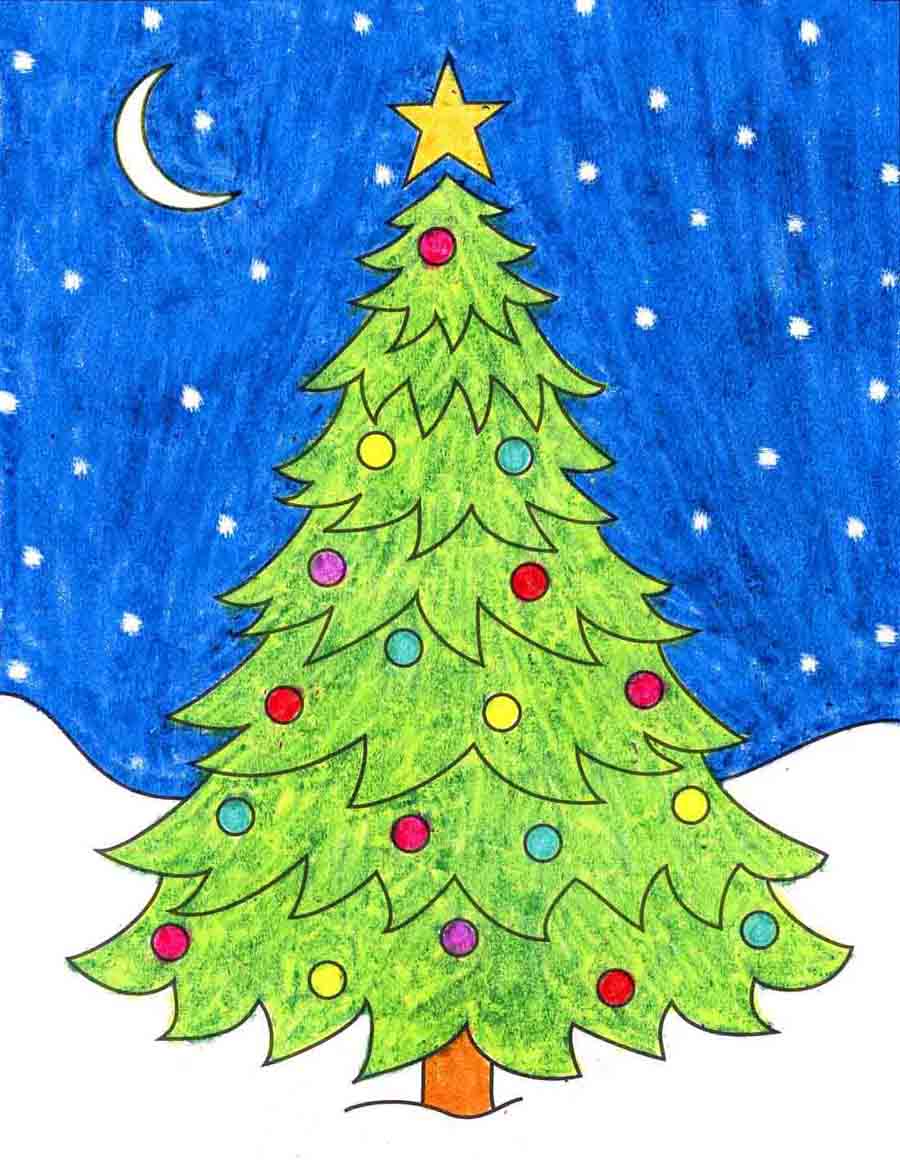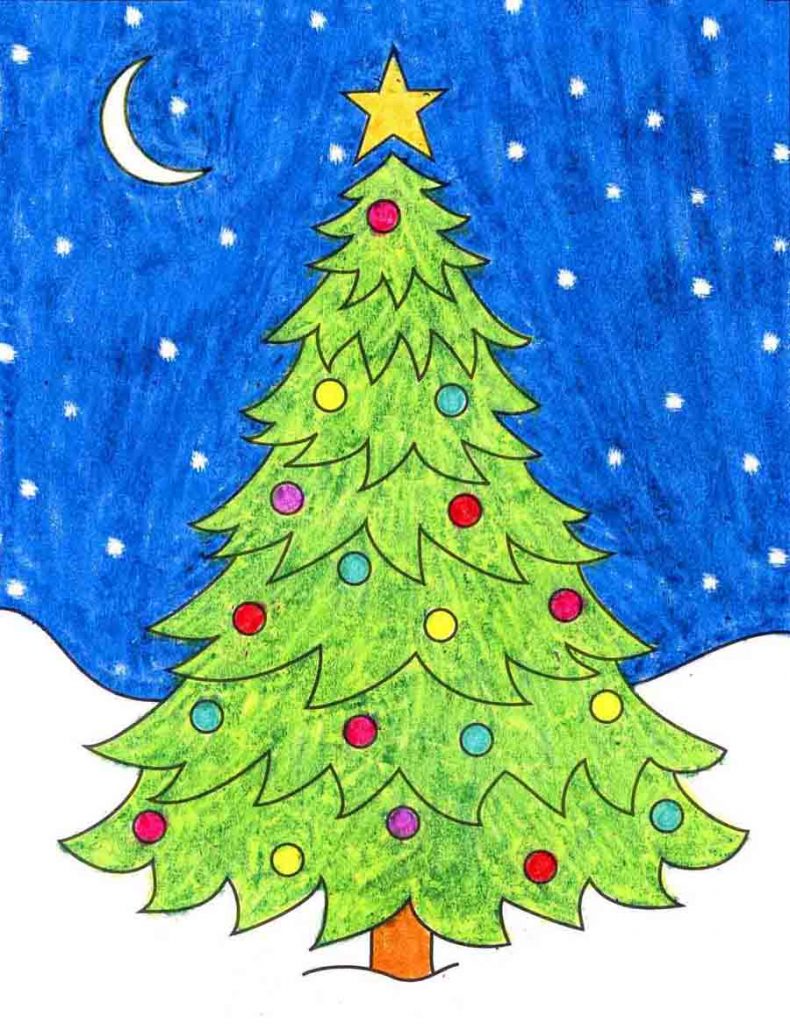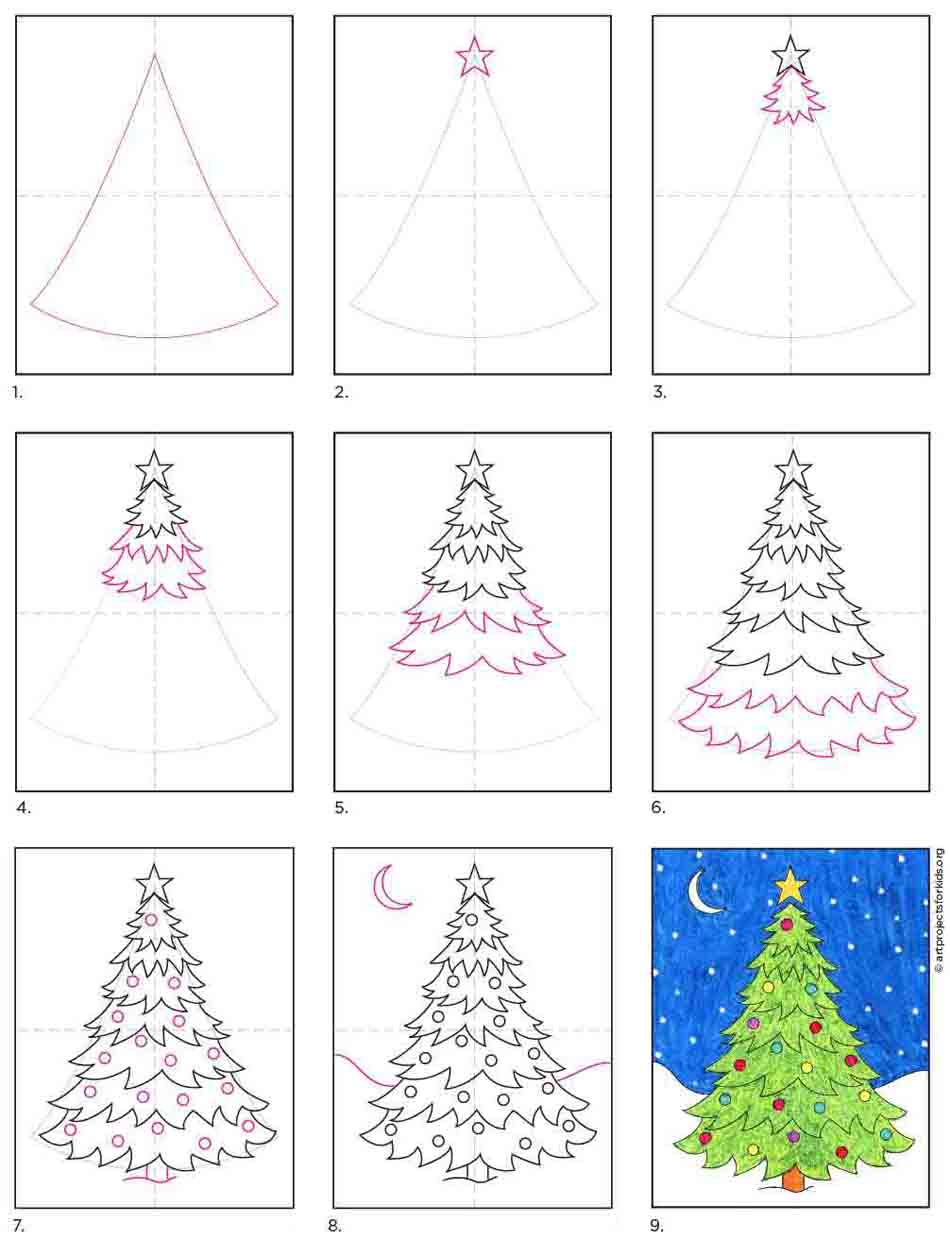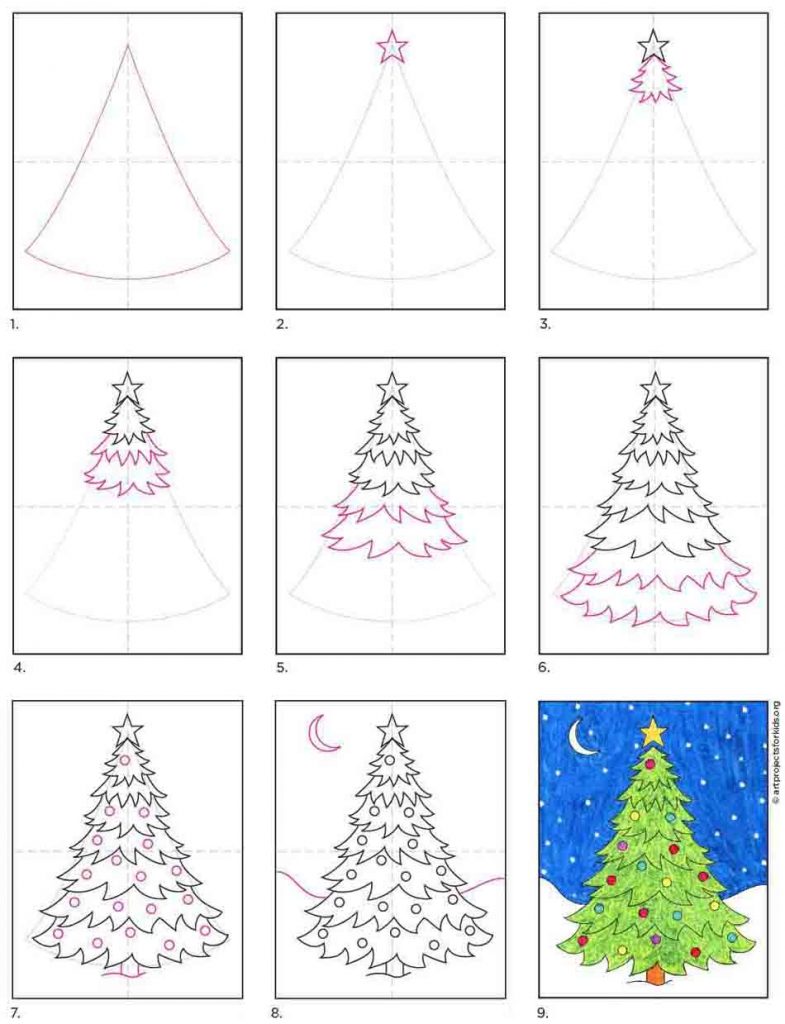 Almost everyone starts off drawing a Christmas tree, or any evergreen tree, as a cone. Perhaps more than any other tree, they obviously have their pointy branches on top, and wide, spread out ones on the bottom.
The basic cone shape is easy to see, but what happens when students want to make the branches look a little more defined? Without getting lost in the details?
This tutorial shows students how to think of those branches in layers, with each progressive one getting a little wider the further down the tree they are. The wavy zig-zag shapes on the bottom of each layer allow for some randomness, but there is still an overall cone shape to follow when drawing.
Note: Remind students that the very first step in the tutorial should be drawn super light. It's the guide for the overall shape of the tree, and meant to be erased when the drawing is done. Experience has taught me that drawing lightly doesn't come naturally to most, so they need to be sure to stop and read about that step before actually doing it.
MATERIALS
Drawing paper
Black marker
Crayons
DIRECTIONS
Time needed: 35 minutes.
How to Draw an Easy Christmas Tree
LIGHTLY draw a cone shape.

Draw the star at the top.

Add the first tree section below.

Draw two more layers below.

Draw two more layers below.

Draw two more layers below.

Add decorations.

Erase the cone, add a background.

Trace with marker and color.
More Christmas Projects